Cambodia continues to modernize at lightning speed as business and investment opportunities expand, and its capital is fast joining the league of economic hubs in Southeast Asia. An influx of investment in the past decade has led to a range of large, luxury-focused hotels being introduced to Phnom Penh, raising a rather small hospitality industry to levels that can accommodated large numbers of international travellers, from affluent tourists to business travellers and, increasingly, local business travellers. In addition, Phnom Penh has developed a thriving business community looking for venues capable of hosting hundreds of guests for meetings, conferences and respective caterings throughout the year.
Global hotel group Hyatt Regency's 2021 entrance into the Cambodian market might have seemed unlikely even five years ago, but today serves as a testament to the nation's economic progress and its growing appeal as an international investment destination. The group holds high hopes for their market entrance in the Cambodian capital.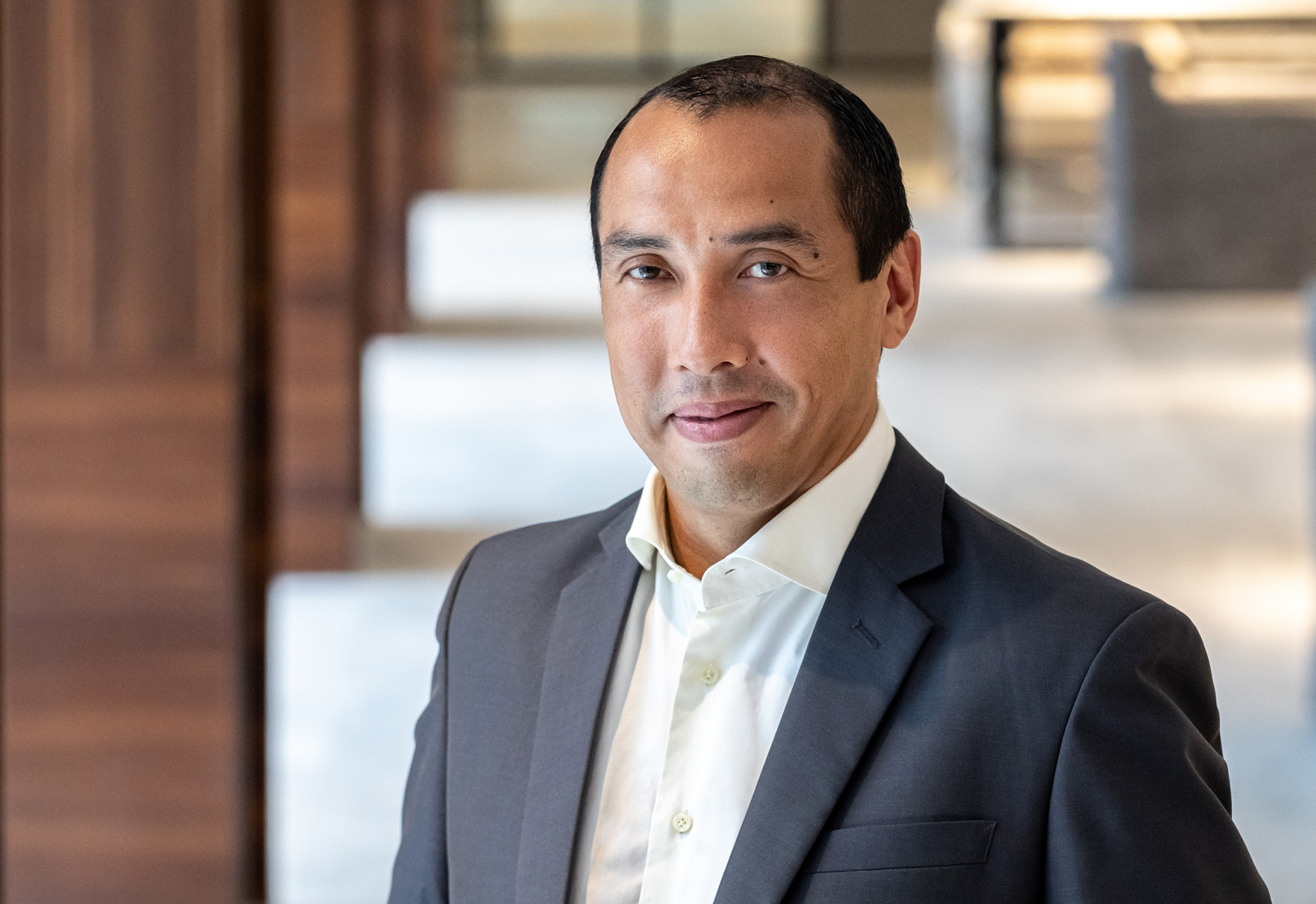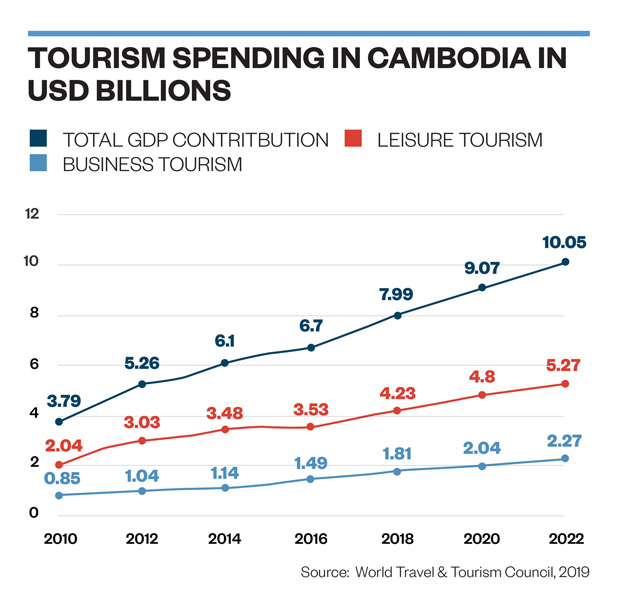 With 247 rooms featuring the latest tech necessary to keep its guests connected around the clock, technology plays a key role in Hyatt's post 2020-pandemic strategy, as General Manager, Herman Kemp elaborated: "For example, if a guest wants to host a meeting for 100 people but does not want them in one room because of health concerns, we can actually switch them over to our 4 meeting rooms that are connected via camera and uplink to say, Chicago – maintaining full interaction and connectivity with social distancing measures in place."
Touchless check-in, keyless entry, and thermal cameras at entrances help earn the Hyatt Regency accreditation with the Global Biorisk Advisory Council (GBAC) and allow the hotel to function during a pandemic without sacrificing the safety of guests and staff. The partnership with Cambodia's Chip Mong Group, a leading industrial group with diverse investments shadowing the overall economy, the Hyatt Regency team is well placed to adapt to the fast-changing local business environment. "To continously develop local skills and work closely with the local community is key for us. Because if you give to the community, they will give back to you in the long run," Kemp explained. As a consequence, cooperations with local NGOs, hospitality internships, and the RiseHY program, which teaches local youth valuable skills that increase their value in the industry highlight the group's ambition on becoming a hospitality fixture in Phnom Penh, and Cambodia as a whole.
To continously develop local skills and work closely with the local community is key for us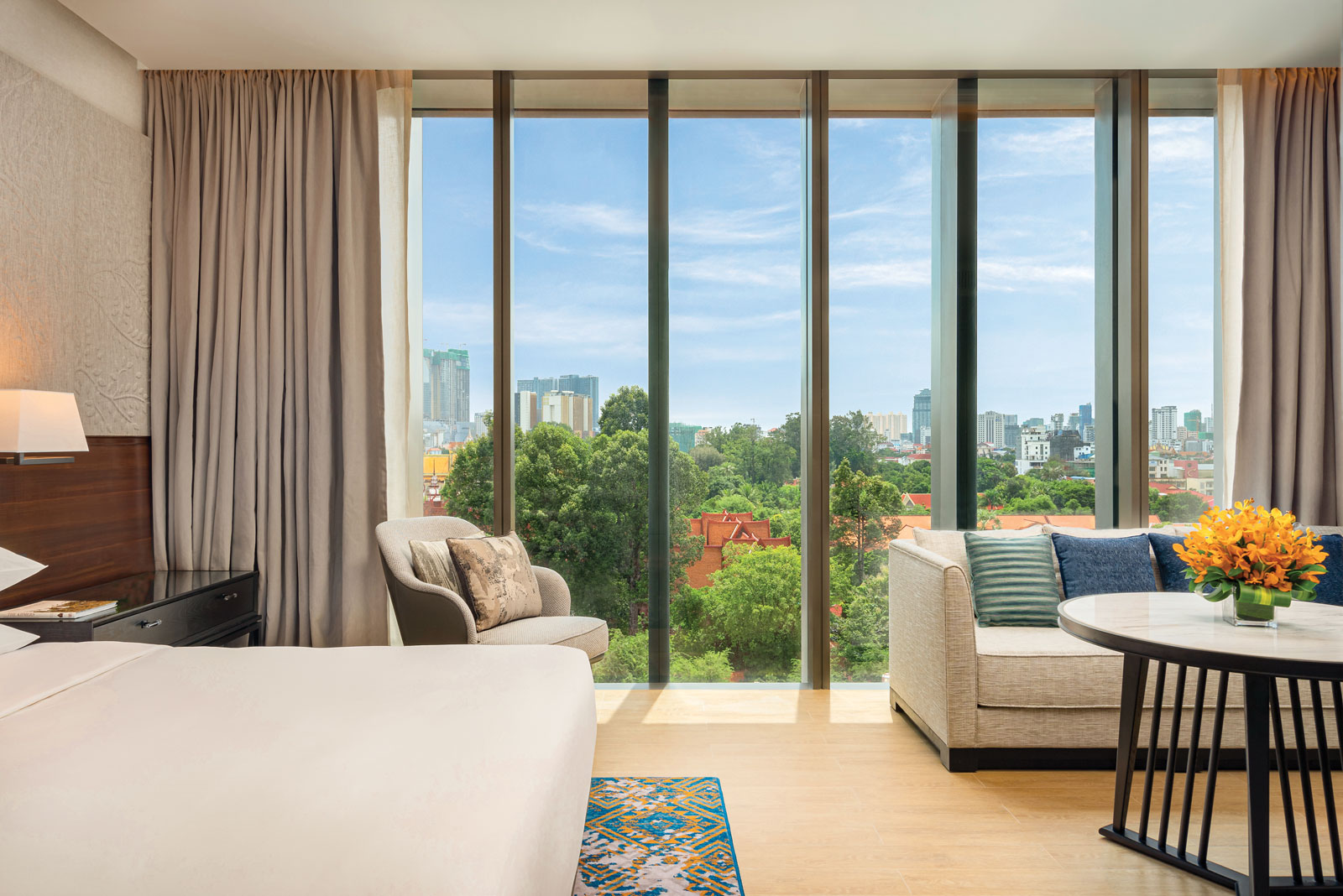 "Local suppliers may not all have the standards we expect as of yet, but if their product is good enough we will work with them to get to that higher level so that we can take their goods on board and further the overall development of the tourism industry," Kemp explained. "The hospitality industry also increasingly has to commit to green strategies wich will be key to attract environmentally conscious travelers. We employ smart technology to reduce energy consumption through data collection, analyze our energy use and automate our various energy systems within the hotel to improve efficiency," he added.
"We spend a lot of energy and investment on sustainability in our supply chains, this is what the global high-end travel market demands. We are ready for the coming decade of growth in the Kingdom."
This article was first published in Globe Media Asia's Focus Cambodia 2021-22 magazine.