From Sichuan pepper gin to red plum rice wine, we present our pick of the region's most singular signature spirits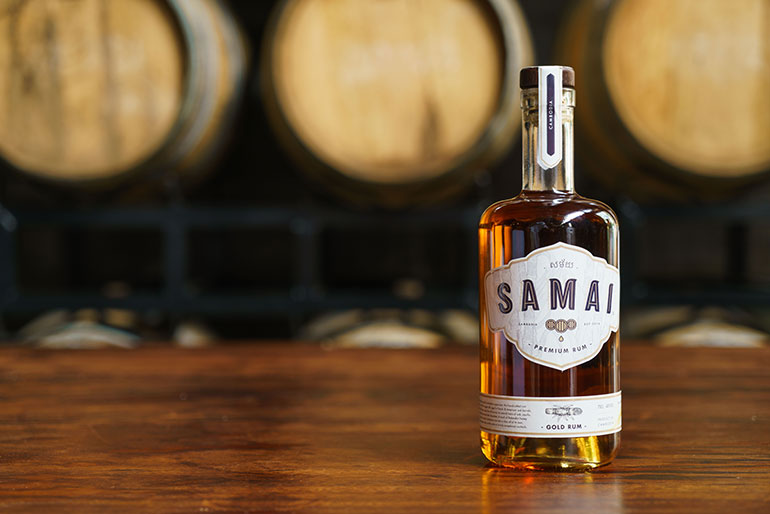 Samai, Cambodia
Hidden in the twisting alleys of Phnom Penh's Tonle Bassac neighbourhood, Samai Distillery has the distinction of being Cambodia's first – and only – premium rum distillery. Its signature Kampot Pepper Rum, made from local molasses and pepper from the Kingdom's lush river-crossed province of Kampot, puts a Southeast Asian spin on a drink long associated with steamy nights sweating in the Caribbean summer. Samai Distillery's bar opens for drinks on Thursday evenings and is a favourite among Phnom Penh's inner-city elite.
Son Tinh, Vietnam
Long distilled in Vietnam from the nation's staple crop, rice wine has struggled to shake a less-than-stellar reputation, as it's normally enjoyed by moonshine-loving farmers rather than beer-sipping urban youth. Enter Son Tinh distillery in the Hanoi hinterlands, where Swiss-born Markus Madeja works with his local staff to combine his passion for schnapps with his wife Thoa's generations-old rice wine recipes. Son Tinh's wide range of concoctions, infused with local flavours such as red plum, purple passion fruit and rose apple, may just be the shot in the arm needed to help make over the tipple's reputation.
Maa Jai Dum, Thailand
Leaving behind a life selling decorative candles for his company Maew Jai Dee ('good-hearted cat'), it seemed only natural that Chiang Mai-based Kawee Kokiatikul's next business would take him down a darker road. Now the managing director of Maa Jai Dum, or 'black-hearted dog', the self-taught brewer has brought forth a new white spirit from the nectar of the flowers found on Thailand's coconut trees – as well as two more distilled from bananas and, more pungently, potatoes. His signature spirit, appropriately dubbed Flowery, is smoother than vodka and best enjoyed straight or with fresh fruit juice.
Paper Lantern, Singapore
[manual_related_posts]
Bringing together the best of Singapore's British colonial heritage with unmistakable Southeast Asian flavours, Paper Lantern Distilling's Sichuan Pepper Gin is an unlikely blend of Thai rice and Chinese spice. According to managing director Simin Kayhan Ames, Sichuan Pepper Gin is best enjoyed neat or mixed with soda with a dash of honey and a squeeze of lime. The potent fusion of pine, cloves, ginger, galangal and makhwaen seeds from Thailand's own prickly ash tree makes for an Eastern twist on one of the British Empire's most enduring tipples – ideal for muggy Singapore evenings gazing wistfully across the bay.
This article was published in the May edition of Southeast Asia Globe magazine. For full access, subscribe here.