Ismael Sueno, the Philippines' interior minister, has been fired for using government money to build a hotel and buy new trucks for his rice business – among other things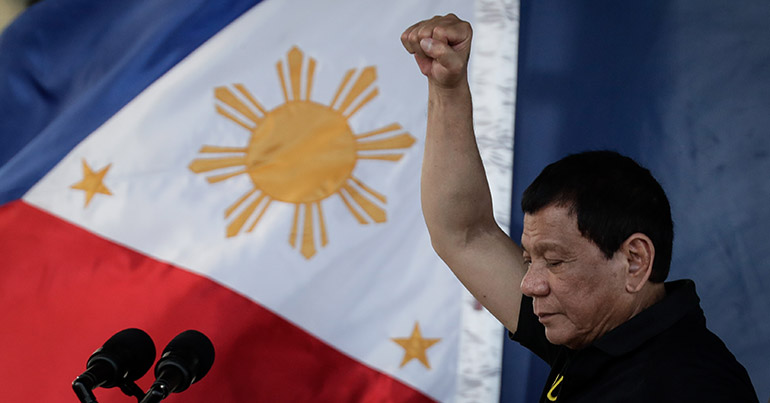 Philippine President Rodrigo Duterte has fired his interior minister, Ismael Sueno, in response to corruption allegations, the highest-profile sacking in the maverick leader's campaign against graft in government.
The dismissal of Sueno – a Duterte loyalist that supported the president during his campaign and has backed efforts to depose vice president Leni Robredo – came after three of Sueno's deputies accused him of taking money from government coffers to construct a new hotel, buy new trucks for his rice business and develop his farm.
The deputies accused Sueno of buying 76 fire engines at nearly $400,000 each, despite the vehicles actually costing roughly $140,000—totaling almost $20 million in overspending. They accused the grandson of Sueno of involvement in illegal gambling, with the ousted interior minister also allegedly meddling in the operations of an anti-narcotics unit to exonerate a mayor.
"Duterte has dismissed Department of Interior and Local Government Secretary, Mr. Ismael Sueno, citing loss of trust and confidence," presidential spokesman Ernesto Abella said in a statement on Tuesday.
"The secretary had, in fact, been instrumental in convincing the president to run for election, but this did not deter the president from pursuing his drive for a trustworthy government by addressing issues like corruption," he added.
Abella said the removal of Sueno should signal to other ministers that the government is taking a more hardline stance on corruption.
"The summary dismissal served as a warning that Mr Duterte would not countenance any questionable or legally untenable decisions by any member of the cabinet."
Responding to the claims of corruption, Sueno said that the accusations stemmed from the deputies' bitterness over their curtailed powers.
"It appears that from the very start, they want my head and are out to discredit me because they want somebody else to head the department," he said this week during a flag-raising ceremony at the Interior Ministry.
There was no immediate indication of whether Sueno would also face criminal charges over the alleged offenses.
Duterte has removed dozens of government officials for corruption – including two senior immigration officials and a former campaign spokesman.