The last day has brought two new events that could escalate tensions in the hotly contested waters that serve as the world's most trafficked shipping lane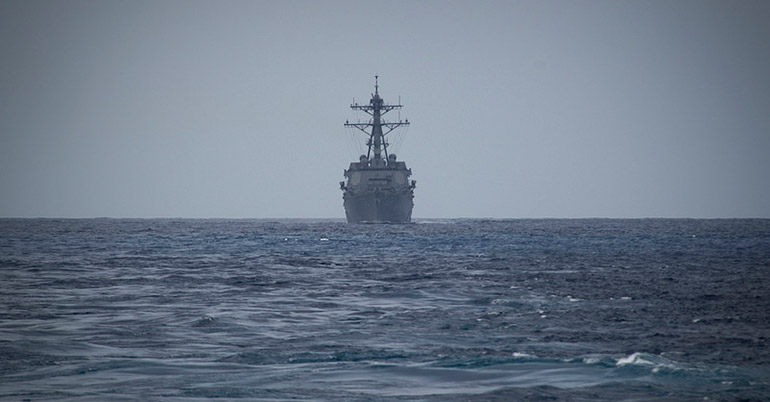 Tensions continue to rise in the South China Sea, with new ship-tracking data showing Chinese ships maintaining a persistent presence around reefs claimed by Malaysia and Philippine President Rodrigo Duterte saying that he would stake the Philippine flag on a contested island.
During January and February of 2017, three Chinese coastguard ships patrolled the Luconia Shoals, a series of reefs and small islands roughly 145 km north of Malaysian Borneo, according to the Washington-based Asia Maritime Transparency Initiative.
Although the patrols are not particularly unusual – up to 11 Chinese ships have been patrolling the in the area since late 2015 – it is part of a wide range of provocative behaviour by China that has drawn flak from countries with rival claims.
In the Philippines, President Rodrigo Duterte said Thursday that he plans to mark Philippine Independence Day on 12 June by raising his country's flag on Thitu, a disputed island in the South China Sea, according to Channel News Asia.
He also said that he would fortify Thitu with barracks. The island is close to Subi Reef, one of seven manmade islands in the contested Spratly Islands, which China is reportedly arming with surface-to-air missiles among other weapons.
The South China Sea, through which an estimated $5 trillion worth of trade passes every year, has been a regional flashpoint for years. Vietnam, Taiwan, Malaysia, Brunei and the Philippines all have territorial disputes with China in the sea, while the US often sails through in what is claims is an effort to promote "freedom of navigation".