Spend even a little time on the clogged streets of Yangon or stuck on a highway behind an antiquated truck spewing thick, black smoke and it becomes abundantly clear that Myanmar has a pollution problem. In fact, according to the World Health Organisation, Myanmar has the worst air pollution in Asean – no mean feat in a region stacked with choking cities and hazed by smog from forest fires, even though much of the problem is a result of transient pollution from neighbouring Bangladesh, Pakistan and India.
Despite this information, plans are underway for a massive expansion of Myanmar's coal power capacity. With less than a third of the population having regular access to electricity, coal has become a cornerstone of the government's plan for solving energy shortfalls by 2030.
As Myanmar embraces coal power the majority of industrial countries are moving away from it and towards renewable energy. By 2030, many countries will have completely eliminated coal reliance or started a timeline to phase it out, according to research by CoalSwarm and Greenpeace. Of the 1,675 companies in the world that once produced coal energy, more than a quarter have stopped since 2010.
Coal combustion is a major cause of fine particulate matter known as PM 2.5 that can penetrate the lungs and bloodstream to cause lung cancer, strokes and various respiratory problems.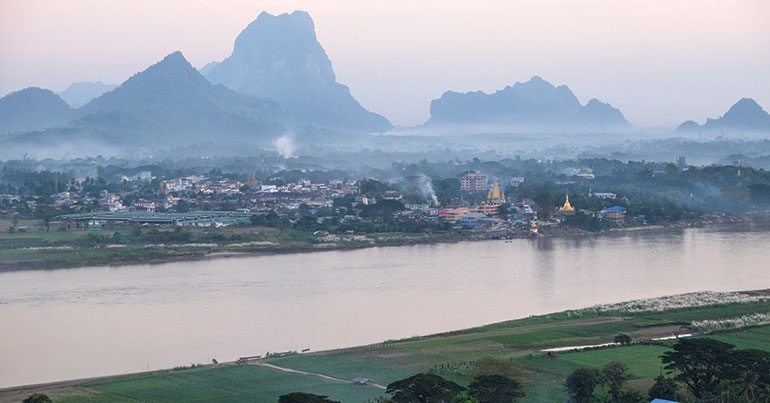 "In terms of the health impacts what we find is that Myanmar could experience about 4,000 premature deaths (a year) from the coal-fired power plant expansion"

Lauri Myllyvirta
Lauri Myllyvirta, a Finnish national employed as a clean air campaigner for Greenpeace in Beijing, was stark in his assessment of Myanmar's plans. Quite simply, he explained, the country's commitment to developing coal energy will result in thousands of premature deaths every year.
"In terms of the health impacts what we find is that Myanmar could experience about 4,000 premature deaths (a year) from the coal-fired power plant expansion," he said.
Based on a 40-year operational life, about 160,000 premature deaths in Myanmar could result from the eight coal power plants that are planned, including the two pre-existing ones, according to a report by Greenpeace and Harvard University that used atmospheric modelling to determine the effects of pollution. This is only about half of the estimated deaths, however, with the rest expected to occur in neighbouring countries via pollution from Myanmar.
With its abundance of natural resources and numerous hydropower dams in the works, Myanmar shouldn't be so energy starved, yet much of the power generated from hydropower will be sent out of the country under deals signed with China during Myanmar's former military regime.
Lacking sufficient capital of its own, Myanmar is embracing the support of the Japan International Cooperation Agency to provide low-interest financing for at least two plants through its 'clean coal' scheme. The projects will be built and operated by Toyo-Thai Company Limited (TTCL), a joint venture of two engineering and construction companies from Japan and Thailand, which has announced it will invest about $6 billion on the two plants.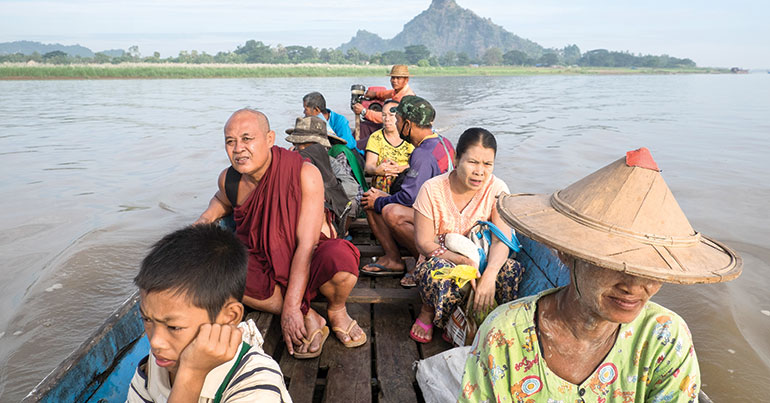 Myllyvirta is doubtful Japan's so-called 'clean coal' will benefit Myanmar if it lacks regulatory framework during the life of coal-fired energy plants. "Coal plants can never be clean, but they can be a lot dirtier if you fail to regulate them properly," he said.
Myanmar is the only Asian country planning a coal energy expansion of this size without its own emission standards – allowing developers to determine their own, the report by Greenpeace and Harvard said.
In addition, the country's coal deposits aren't sufficient to cover energy needs over the plants' 40-year lifespan, meaning Myanmar will need to purchase coal from Thailand and China, and that will increase the overall operational costs of the plants.
In Thone Eain village in eastern Karen State, where the government is planning a massive $2.8 billion coal power plant near state capital Hpa-an, farmers whose land is affected by the project only learned about it after TTCL workers arrived unannounced to take measurements and dig wells.
Originally planned for Ye township in Mon State, the plant was cancelled after facing local opposition. In Karen State, the Joint Venture and Land Lease Agreement was signed on 27 October 2017. TTCL controls a 95% stake of the project and the state government controls the rest.
"There has been no transparency," said Saw Glasto, a member of the Myanmar Alliance for Transparency and Accountability and also part of the newly formed Coal Working Group. After learning more about the pollution caused by coal-fired power in international reports, he realised that the state government was lying about how the project will affect the health and livelihoods of surrounding communities.
Skin rashes have appeared. Respiratory diseases have increased, especially among children and the elderly. Miscarriages are on the increase at the same time as lower birth rates
The Coal Working Group was formed by organisations and members of the community to educate villagers on the effects of the 1,280-megawatt plant and about their legal rights as indigenous landholders, explained Naw Boolo Moo, a lawyer and legal advisor for Karen Environmental and Social Action Network, which is also part of the working group.
It wasn't long before authorities started pressuring the working group to cease its activities. Village leaders that work in the government requested that it stop organising meetings in the villages, Naw Boolo Moo said. Police removed posters put up by the Coal Working Group and, at the same time, the government started organising pro-coal energy assemblies in the villages, which were promoted as community information meetings.
During a meeting headed by the state's chief minister Nan Khin Htwe Myint, villagers were told "they should agree with this project", according to Naw Boolo Moo. They were also instructed that chopping down trees to cook meals was causing deforestation and since the coal power plant will provide electricity to the villages it's also good for the environment.
A petition signed by 3,985 people from 19 villages demanding more transparency about the project, and threatening future protests, was submitted to the state's chief minister, according to Karen News, a local news resource.
At the Karen State Investment Fair last November, Htwe Myint said there was no reason to be apprehensive about the coal energy project, according to an article in Frontier Myanmar. Providing power for the state was the government's first priority, she said: "Unless you have electricity, do not even think of development."
"We don't believe in this project," said Saw Paw, a villager who will be affected by the plant. With his village located next to the Salween river and not far from the project, there is concern that it will pollute the water the village relies on for drinking and farming rice. Additionally, he said, they will lose access to a nearby mountain, located within the project area, where villagers collect wild herbs and mushrooms both to consume and supplement incomes.
After hearing about plans for a promotional exhibit about the coal-fired plant to be included in the annual Karen State Day celebrations in Hpa-an, Saw Paw and other villagers organised a prayer ceremony at the site of the project. The night before, police arrived at Saw Paw's house threatening to arrest him if he left his home the next day. A prominent monk involved with organising the ceremony was detained and released without charge after the morning event had taken place.
Despite such intimidation, about 600 people attended the ceremony, including Saw Paw. When it ended, though, armed Karen National Union soldiers set up a roadblock to help police stop unlicensed vehicles leaving the event. It appeared to be a case of police harassment targeting those that attended the prayer ceremony – after all, in rural Karen State, most of the vehicles are unlicensed.
The damage wreaked by coal-fired plants in Myanmar does have precedent. In central Myanmar, ethnic Pa'O communities living in the shadows of the Tigyit coal-fired power plant have been suffering for years from pollution caused by coal combustion that dirtied the air and water, according to a report by the Pa'O Youth Organisation.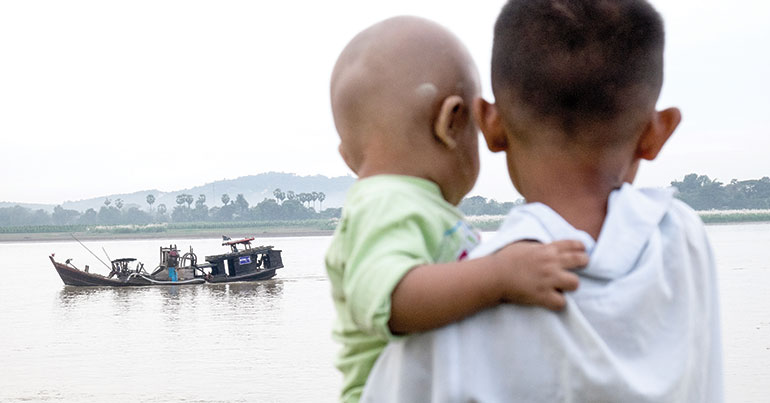 Skin rashes have appeared. Respiratory diseases have increased, especially among children and the elderly. Miscarriages are on the increase at the same time as lower birth rates. Livestock that drank contaminated water got sick or died.
Constructed in 2002 in Tigyit village in southern Shan State as a joint venture between the Myanmar government and Chinese company Wixi Hua Guang, it was slated to become a 120-megawatt plant, but in the end it clocked in at a measly 20 megawatts.
Despite its low output, the impact on the local environment was enormous, and the plant was temporarily suspended after an investigation by the Ministry of Electricity and Energy ruled that the waste it created was hurting the local environment and therefore the economy of the surrounding communities.
Before Wixi Hua Guang lost its licence to operate the plant 150 tonnes of toxic fly ash waste were being generated every day. Traces of ash, gas and particulate matters could be found within an eight-kilometre radius contaminating water systems, including the drinking water for about 12,000 people. Waste was carried to the nearby Unesco World Heritage site of Inle lake via the Balu creek.
Earth Rights International (ERI) advised Myanmar to develop its renewable energy, especially solar and wind, and not coal or large hydropower, during a high-level roundtable last year that was attended by the Ministry of Electricity and Energy in Myanmar's capital, Naypyidaw.
Currently, figures put renewable energy at a mere 10% of Myanmar's 2030 energy output, less than half of Asean's goal of 25% by 2025, according to ERI.
With renewable energy expected to become cheaper than fossil fuels within a few years, Myanmar's decision to focus on coal energy could prove to be much more costly in the long run, negating the benefits of low-interest loans from Japan.
"I don't see how you can put coal and short term in the same sentence because these things take at least five years to plan and build, whereas a solar plant or a wind park you can get up and running in a year or less," said Myllyvirta. "Right now we have Japan, China and Korea all promoting their exported coal-fired power plants and also providing quite generous financing. Or at least it's generous on paper… When you have people getting sick more often, when you have agriculture and food security affected and so on those are significant economic costs."