With a long career in digital analytics, Chris Bryce is senior consultant with e-commerce leader Razorfish Commerce and CEO at Dotfusion Digital Agency, operating in Canada, the US and now Cambodia. He is set to be one of the key speakers at next month's inaugural Inspire Asean business forum in Phnom Penh

For the uninitiated, how would you describe yourself and what you do?
I am a generally curious person. I moved all over the place when I was young so I have adopted a lifestyle that allows me to work, explore and travel. My personal passions are mostly related to mountain biking and music and for my work I like to work with companies to figure out how technology can help them grow, change and progress.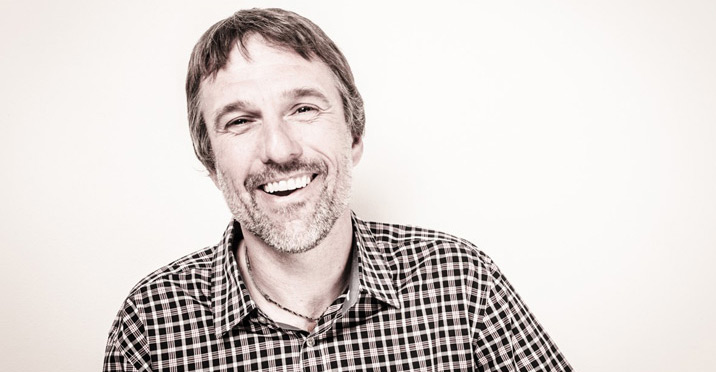 Can you tell us about what attracted you to work in Cambodia and the nature of your work here
Without question what attracts me to Cambodia is the really wonderful and inspiring Khmer people I have met. I am also aware of the less than ideal history and lack of government support local people have for opportunities to progress. I would like to be useful and help make a difference.
So far I have just been observing and learning about the culture and language by helping out, volunteering and consulting. In July we are opening the doors to Dotfusion Cambodia which will evolve to be a Digital Experience shop, blending technology with creativity. Our first goal is to surface and train local talent and to support an Creative Lab for audio and graphic production.
What are the three most important things businesses need to consider before embarking on improving their company's digital experience?
Firstly, you need to know now exactly who your customers are. Are they new, existing or high value? What do they think? How do they feel? How are they changing? Secondly, find out why, exactly, are they investing in an experience? Does anyone care and why? What is the emotional impact? What is the value? This boils down to measurable goals and KPIs? Lastly, people, policy and procedure. Who will execute the experience and how will they do it? And by what process can you ensure delivery excellence?
Can you tell us a bit about what you will be speaking about at Inspire Asean?
For this conference I thought it would be cool to share insights into how to get more out of the free Google Analytics and Google Tag Manager tools, especially with all the exciting tech start-up activity going on in Southeast Asia. From my limited research, the measurement or analytics practices are still fairly immature. The take away should be some really actionable and immediate best practices that the attendees can execute right away.
You come across as a pretty informal guy with a deep knowledge of your area of expertise. Have you found the need to 'get the suit and tie on' when dealing with businesses in Cambodia?
I figure that since I haven't worn a tie in ages in North America, why start now. Unless I was disrespecting the local culture, I think it's always best to just be myself. Oh, and it's a bit more hot in Cambodia than I am used to so a bit less is best. I spend a lot of time in tech hotbeds like San Francisco, New York and Toronto and the emphasis is on the quality of the ideas and character of the people rather than how they look.
You work with companies big and small. In your experience, what can large and small companies learn from each other?
Large companies can learn to move more quickly. Keep moving, iterate, revise, update etcetera. I prefer small companies for that reason. Smaller companies can definitely learn a bit more process, methodology and organisation. There is a great balance in there somewhere.
Who are the people who you most respect working in the tech sector and what is it you respect about them?
The folks I respect most are those that commit to an idea and put action against it. Most really excellent ideas come as part of a previous idea taking a new direction. If that process never starts, not much happens. I also really respect folks that listen and wonder about things from their own perspective. There is a lot of sharing of other people's content out there and I think it's cool to come up with your own ideas.
For more information or to purchase tickets to Inspire Asean click here