Shoppers filled Phnom Penh's Olympic Market on a cloudy weekday afternoon, moving just that bit faster than usual to finish their errands before the sky opened and another late-summer downpour drenched the Cambodian capital.
While some people browsed clothes and homeware inside the market, an imposing cube of grey cement a block from the Olympic Stadium, those outside were searching for cures.
This neighborhood has long been an unofficial medical hub in the city, with streets lined with rows of pharmacies and medical supply shops marked with the familiar green crosses on white fields.
Despite importing nearly all of its medicines, Cambodia's pharmaceutical industry is thriving, encouraged in part by the tendency of patients to avoid doctors and go directly to pharmacists for medical care that includes powerful antibiotics, painkillers and anxiety drugs – all available without a prescription.
Bun Solar and You Chanty know the business better than most. The two salesmen work the Olympic Market beat to represent their company, DKSH Cambodia, and win some vital face-time with the pharmacists that crowd the marketplace.
They stop for a coffee at a spot where salesmen from another distributor are already settling in for a break. Beyond the stall, a van emblazoned with the name of a competitor, Alliance Pharma Cambodge, cruises down the street. Solar says he has lost eight kilograms over three years spent walking this route from customer to customer – pharma sales are all about good relationships, he says. Heng nods in agreement, summing up the neighborhood with one phrase: "High target."
Olympic Market is hardly the only place to buy medicine in Phnom Penh. The capital has more than 600 pharmacies registered with the Ministry of Interior, and despite the Ministry of Health's efforts to regulate sales of pharmaceuticals, police still find a new crop of illegal vendors sprouting each year.
But the outlets aren't the only illicit part of the sector.
Cambodia is just one node in a pandemic of bad medicine, a dark industry filled with drugs that are either below-grade or outright faked by counterfeiters looking to make fast money at the expense of millions of patients around the world.
"Counterfeit pharma is a booming form of criminality," said Jean-Gaetan Guillemaud, country manager for multinational health firm Zuellig Pharma. "The reason why it is on the rise is because it is an extremely profitable industry."
Global projections by the World Health Organization (WHO) have put total sales of counterfeit or substandard medication – the latter defined by the WHO as "authorised medical products that fail to meet either their quality standards or specifications, or both" usually due to some combination of expired shelf life, low-grade manufacturing and improper storage – at roughly $30.5 billion.
Many counterfeit drugs, which the WHO describes as "falsified" and defines as those which "deliberately/fraudulently misrepresent their identity, composition or source," are produced in China and India, the latter a major source of generic medicines for the West.
Guillemaud, who chairs the healthcare committee of EuroCham Cambodia and works with the Cambodian government on anti-counterfeiting initiatives, cites data from Interpol and other international organisations to make a case for counterfeit drugs being deadlier than drug overdoses and global terrorism combined.
"The illicit trade in falsified medicines affects every region of the world. It could represent the most harmful form of transnational organised crime"

United Nations Office of Drugs and Crime
He says these drugs facilitate the deaths of upwards of a million people each year thanks to failed treatments and exposure to harmful substances masquerading as medicine. Meanwhile, drug overdoses kill about 190,000 people each year and terrorism 35,000 people, according to the UN Office of Drugs and Crime and the Global Terrorism Database – though widespread under-reporting likely puts all these numbers higher.
The WHO estimated in 2017 that one-tenth of the medical products in low- and middle-income countries were either counterfeit or substandard. Again, that statistic likely underestimates the true scope of the problem.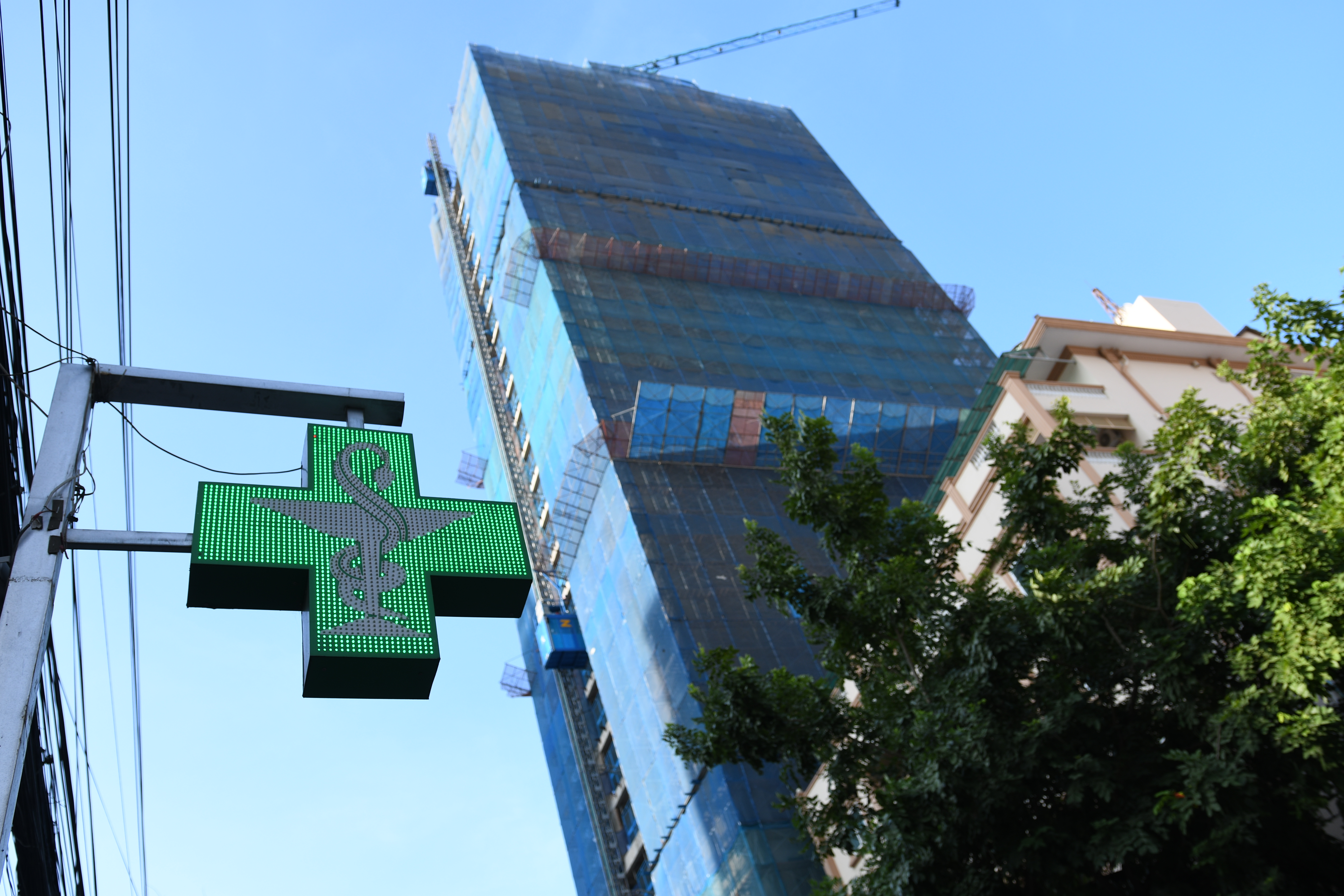 Of the 1,500 reported cases the WHO used to come up with its estimate, just two percent came from Southeast Asia. It's a number that should be raising eyebrows given the region's widely documented issues with ineffective malaria pills that have exacerbated the spread and severity of the mosquito-borne illness in the rural Mekong borderlands.
These Mekong cases highlight the problem of multidrug resistant bacteria – sometimes called "superbugs" – that can rapidly evolve in an ecosystem filled with medicines that don't, or only partially, work to kill them. The parasite that causes malaria is just one beneficiary of this, but it looms large over the region as authentic medicines begin to fail.
Southeast Asia's fake medicine industry is but a fragment of a vast underground bazaar, with the UN Office of Drugs and Crime (UNODC) reporting this year that black market sales in contraband such as knock-off handbags, watches and electronics across Southeast Asia generate somewhere between US$33.8-$35.9 billion a year.
Though certainly criminal, in most cases the sale of a counterfeit pair of Nike running shoes won't have the potentially deadly repercussions as fake medication. In a given year, reported the UNODC, Southeast Asian consumers spend as much as US$2.6 billion on drugs that might contain little or none of the active ingredients needed to cure disease.
At their worst, these medicines won't just fail to treat deadly illness, but will actively harm those who take them. Some analyses of counterfeit drugs have found poisonous additives and fillers, toxic cocktails that in some cases included rat poison and shoe polish.
"The illicit trade in falsified medicines affects every region of the world," states the UNODC report. "It could represent the most harmful form of transnational organised crime in terms of its direct impact on public health and safety. Its consequences on industry and government are also severe."
With such high stakes, the fight against counterfeit medications has put pressure on governments to protect consumers, a task that has only gotten more difficult in a time when the Internet has facilitated transnational sales of controlled substances ranging from powerful opiates to knockoff cancer medications.
Those supposed cures bought over the Internet can have devastating results. According to the Bangkok Post, a 30-year-old Thai woman died this past July after taking a weight loss medication she'd purchased online. Her death led authorities to raid a home and two warehouses operated by a woman who'd been making the pills with a substance called sibutramine, an appetite-suppressant thought to increase the risk of heart attack and stroke. Though sibutramine is banned in Thailand and other countries, the woman claimed it had been imported from China with the help of public officials.
Transnational trade is a major part of the counterfeit market and the ODC believes counterfeit drugs are increasingly being manufactured in Southeast Asia, in part a result of outsourcing by pharmaceutical producers from more mature economies.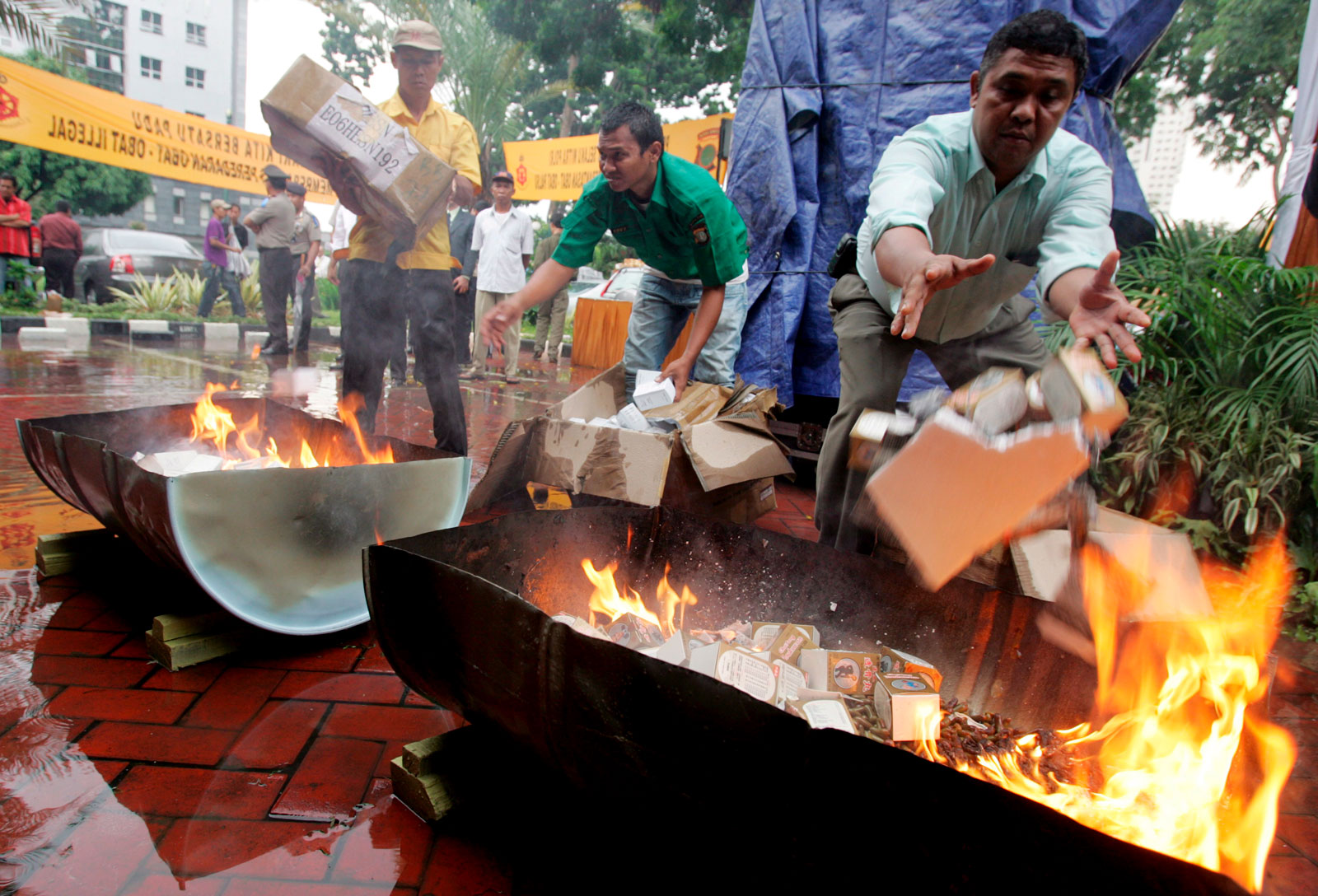 No matter the origin, investigators from the office have recorded a veritable pharmacopoeia in the region, a black book that includes falsified rabies vaccines, anti-cancer medications, antibiotics, anabolic steroids, sleeping pills, pregnancy test kits, and drugs for infertility and weight loss.
Life-saving drugs – such as those for severe allergies or deadly chronic illnesses like HIV or cancer – are high-price items attractive to counterfeiters looking to turn a heavy profit. Since they're often used to treat serious disease, Guillemaud said, their failure to treat a condition often goes undetected.
"If the patient passes away the illness will be blamed, not the treatment,"he said.
Whether they're antiretrovirals or antidepressants, all fake drugs have a common theme – they target people when they're at their most vulnerable. For those aimed at teens, such as dieting drugs, counterfeiters prey on the insecurities of young people; for drugs marketed to rural patients fearful of malaria, on their often-limited literacy. And for those in need of psychiatric medication, their possibly fragile mental state leaves them especially open to abuse.
"As you read the list… you'll understand how [cynical] and sinister the pharma counterfeit industry is," Guillemaud said.
Given that murky context, it's difficult to pinpoint Cambodia's exact share of the counterfeit drug market. But in August, the Kingdom hosted the ASEAN Health Ministers meeting in Siem Reap, an event that put fake medicine high on the agenda.
"On the public front, we battle against the shadows of corruption and mistrust in state institutions"

Counter-Counterfit Committee chief Meach Sophanna
According to local media, Cambodian defence minister Tea Banh in the opening address of the meeting cited "fake and poor quality" drugs as a major problem and one that was "worryingly spreading" across the region.
"The mechanism of quality control of medicines during production and circulation in the market is not effective," Banh said. "And the dissemination to the people to be aware of counterfeit medicines is limited.
"These factors pose serious challenges to the welfare and lives of the people," the minister warned.
Cambodian deputy prime minister Sar Kheng, who is also the interior minister, has in the past blamed a lack of ministerial cooperation as a stumbling block in the fight against counterfeits. While drug oversight in the Kingdom is more generally handled by the Health Ministry's Department of Drugs and Food, counterfeiting falls in the wheelhouse of Interior's Counter-Counterfeit Committee (CCC).
The CCC is tasked with stopping the production and sale of a wide range of fake goods, from medicines to motorcycles. It's a task that the committee leaders have taken to with some flair. Earlier this year, the CCC destroyed more than 70 tons of various counterfeit products – including a reported 103 different kinds of medicine – by driving over and smashing the illicit haul with construction diggers during a ceremony held on the outskirts of Phnom Penh. In the past, the committee has opted for bonfire ceremonies to destroy similarly impressive hauls of counterfeit goods, inviting Cambodian and foreign officials to watch the fire consume the fakes.
Neither the Health Ministry nor the CCC responded to information requests for this story, but CCC chief Meach Sophanna last year told a trade publication covering intellectual property rights that "challenges are abundant" in the fight against counterfeit goods, listing such factors as a "lack of resources, building the capabilities of our existing staff and officers, gaining experience, and collecting know-how," as well as a "desperate need of investigative technologies, data software, and testing equipment."
"On the public front, we battle against the shadows of corruption and mistrust in state institutions," he told the publication.
In many cases, says Jakkrit Kuanpoth, an attorney and researcher based in Thailand, law enforcement often focuses on matters of copyright rather than health.
Though certainly criminal, in most cases the sale of a counterfeit pair of Nike running shoes won't have the potentially deadly repercussions as fake medication.
Jakkrit is research director for economic laws at the Thailand Development Research Institute and has published an academic book on pharmaceutical counterfeiting in India. He also works as an adviser on intellectual property to the Tilleke and Gibbons law firm, which operates throughout Southeast Asia.
In 2017, Jakkrit published a research article based on interviews and other fieldwork conducted about three years earlier in Cambodia, Thailand and Vietnam. He wrote then that he'd discussed counterfeit drug products with Cambodian authorities, who told him they were "becoming increasingly concerned with the significant increase in the amounts of counterfeit drugs" flowing in from regional neighbours as well as the main production countries of China and India.
Jakkrit believed that, despite the government's creation of an integrated plan for cracking down on counterfeits, safety efforts in Cambodia were still frustrated at that time by "a lack of financial and human resources, inadequate supplies of safe medicines and outdated regulatory systems, resulting in many counterfeit drugs escaping detection until they reach the retail consumer level."
What's more, he said anti-counterfeit measures were being undermined by the lingering presence of unregistered vendors, adding that a government official he interviewed "believed that the volume of counterfeits sold by illegal outlets was much higher than that supplied through the licensed outlets."
Jakkrit told Southeast Asia Globe that he couldn't be sure if things had changed since he conducted his research in Cambodia. But from the legal developments he's watched from over the border, he thinks that's unlikely.
"The problem with Cambodia I think persists not only because of the inadequacy of legislation but also the weak enforcement," he said, pointing out that what is considered a pharmacy is not clearly defined by law.
"I think one problem in Cambodia is that they don't consider drugs an essential product that require close monitoring from the government, and that's why drugs are so over-the-counter almost everywhere."
Others are far more optimistic than Jakkrit about the blows landed in the fight against bad medicine.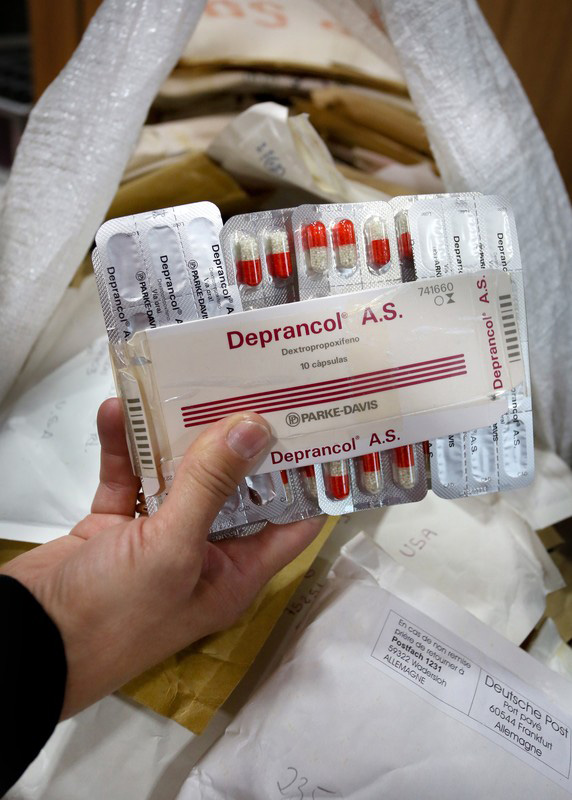 A 2014 study published by the United States Pharmacopeia (USP) and United States Agency for International Development found a significant decline in substandard and counterfeit medicines in Cambodia between 2006 and 2011, stating that drug failure rates in that time had fallen from 7.4% to less than 1%, suggesting that most drugs were working as expected.
What's more, while the study did find substandard medications, it turned up a low occurrence of outright fraudulent drugs, especially among anti-malarials. The study aimed to gauge the effectiveness of the USP's Promoting the Quality of Medicines Programme, an international effort to weed out counterfeit and substandard products in developing countries. It ended on a hopeful but cautious note.
"Continued efforts to monitor and actively ensure the quality of medicines in Cambodia will be required to maintain these low rates; sustainability of these efforts is critical," the study concluded.
Some pharmacists in Phnom Penh say they've never seen fakes in the marketplace. Among them is Chinn So Channa, the proprietor of Pharmacie Prachea Cheat who fields a regular flow of customers across the street from Toul Tompoung Market.
Between visits from patients who ride up to her counter on their motorbikes, she says she's only heard second or third-hand reports of counterfeit drugs from the news, social media or rumours in the community.
She's skeptical when she hears the gossip though. It's hard to know for sure if drugs are being taken correctly, she says, and treatment failure can often be caused by user error.
As with the pharmacists near Olympic Market, So Channa relies on the same stamp of approval provided by the Ministry of Health to legitimate vendors such as DKSH. She's also gotten information about detecting fakes from ministry workshops held every 3-6 months, sessions that also include more basic material on pharmacy business practices.
"For counterfeits, you need both pharmacists and ministry together to crack down and stop this," So Channa said. "Pharmacists really need to know what they're giving to their patients."
Given the importance of the relationship between large vendors and patient-facing shopowners, salespeople like Heng and Solar are also key to the country's anti-counterfeit measures. Though they couldn't speak to DKSH's sourcing of medications, both felt ministry inspections would make it difficult for fake goods to enter the supply chain.
On the street level, they said DKSH requires them to attend in-house training aimed at eliminating corrupt practices such as buying back and reselling older stock between customers.
In Phnom Penh, pharmacists and consumers alike are left to put their trust in the system while triple-checking the labels and packaging of the drugs they buy.
One proprietress near Olympic Market, who declined to be named, said she'd been working for a government ministry after the fall of the Khmer Rouge – until she noticed her neighbours making successful careers from the blossoming pharma trade.
Back then, she recalls, in the administrative chaos of post-conflict Cambodia, you weren't always sure if the products you bought were what they were purported to be. With little regulation of counterfeit or mispackaged drugs, there was plenty of room for honest error and deliberate fraud.
But now, some 30 years later and perched on a high stool to watch for customers over a glass counter of beauty supplements, she distributes medications under the oversight of the Cambodian Ministry of Health. Inspectors visit at odd intervals; sometimes they'll show up twice a month, and other times they don't appear for months on end. During the longer spells of waiting, she works under the eye of the Buddha, whose presence is felt thanks to a small gold statue on a shrine overlooking the shop from atop a glass case full of pills.
"I believe in karma," she says, explaining her pharmaceutical philosophy against bad drugs. "I want to make an honest living."