The announced review of the Everything But Arms agreement will bear results in a year. Does that mean Cambodian garment producers can relax for the moment, and the industry is shielded for at least a year?
Not at all. Buyers are planning at least six months ahead prior to an upcoming season, during which they design and source materials, sample products and find the right production partner. They need planning security, and the review phase by the EU Commission might prevent them from making a decision for a Cambodian production. This might not yet affect the spring/summer collections, but certainly autumn/winter 2019 might be concerned, where production usually starts around May or June.
What would be the additional cost for Cambodian-made garments and shoes in Europe?
Export cost to the EU would rise by approximately 10 to 15%. Given the already relatively high cost of production in Cambodia and the anticipated continued rise of the minimum wage, such a cost increase could indeed mean that products will be ordered from other markets, such as Bangladesh, the Ukraine or even Turkey.
Would a retraction affect mostly the Cambodian factories that produce only for the European market?
At the moment, more than 40% of Cambodia's garment exports go to Europe. However, more than 80% of Cambodian garment factories ship all or part of their products into the EU. A retraction of the EBA would thus have negative consequences on almost the entire industry. But not only the producers would be impacted – third parties such as international and local logistic companies, food catering businesses and the Sihanoukville port operator will suffer from a reduced or diminished garment sector.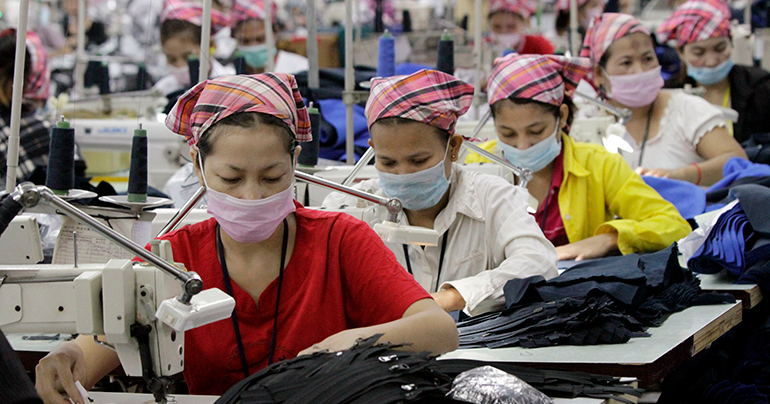 Many of the factories in Cambodia are Chinese owned. With the new tariffs imposed by the US, would the Cambodian market and its preferred access to Europe not be an ideal production base for more companies currently producing in China?
That's a good question. It is an open secret that many producers in China are currently looking at alternatives to production on the mainland. Cambodia, with its excellent relationship with China is, together with, for example, Bangladesh, Vietnam and Indonesia, one of the production bases that could benefit most from this. Today, already, approximately 50% of the production facilities in the textile sector have one or more Chinese stakeholders. They already ventured out of their country once, and if the cost of doing business in Cambodia increases beyond a certain limit, they will not hesitate to move to another production site. Right now, without the threat of an EBA retraction, Cambodia would have the chance of massively increasing the size of its garment industry, and employment within.
Do you think the Cambodian government takes the EU's possible cancellation of the EBA agreement serious enough, given that it is receiving much support from China for its economy?
Actually, with a closer look, China's economy is itself under pressure from US tariffs, rising domestic debt and a fall of the Shanghai composite index by 23% this year, indicating a fall in business confidence. It would be sensible for the Cambodian government to not hope too much that Chinese business and investment might help to ease away the loss of business for the garment industry, and in particular the jobs and livelihoods it supports.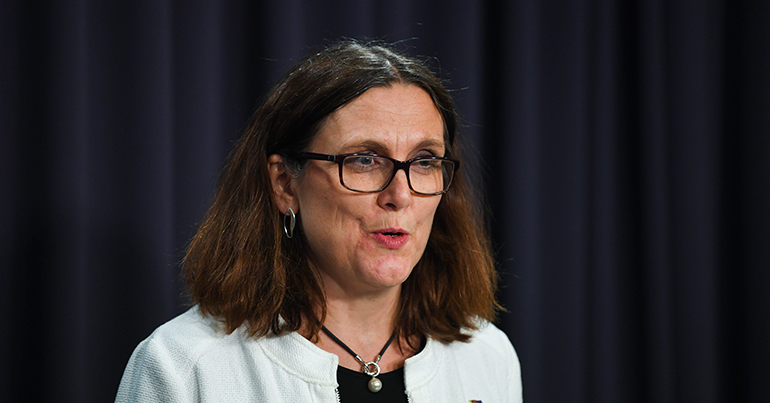 What impact did the EBA and the preferred market access for Cambodian garment products have in the last decades?
First of all, it helped to grow the garment industry tremendously, from 250,000 workers to over 700,000 workers during the last decade, making it the largest export sector and major employer. Although a lot remains to be done, overall working conditions and pay have greatly improved. Salaries and benefits for the industry's workers have roughly tripled since 2011, which has an impact directly on the livelihood of the workers, and on millions of their dependents. While still facing many problems and issues in terms of working conditions, it actually is one of the few well-regulated industries in Cambodia. In particular, women have had an opportunity to move up from their agricultural, traditional society and enjoy some form of empowerment. Unfortunately, it is these female workers who suffer the most if the garment industry faces closures as a result of an EBA retraction.
This comes amid an overall difficult global business environment, and increasing threats to globalisation.
Sure. A recent survey of European buyers has shown that so-called on-shoring, meaning production closer to the markets, is a hot topic. Digitalisation and the so-called Industry 4.0 concept will also bring substantial changes in the coming years, allowing for brands to produced more efficiently in closer proximity to their home markets while minimising the risks of outside interference with their supply chains. So essentially, there are a few dark clouds on the horizon, but there's still time to work out solutions to keep this thriving and important industry in Cambodia. We hope that the EU and the Cambodian government will find a way of avoiding the worst case scenario.
---
Editor's note: Tassilo Brinzer, who conducted this interview, is the president of the German Business Group in Cambodia.