Legoland Malaysia opens its doors to fans young and old
By John Grafilo
Harold Chan pressed his nose to the window of the bus as the Legoland logo appeared on the horizon. "Look, I have that at home," said the five-year-old, pointing excitedly at a white canopy with a Lego flag on top, which welcomes visitors to the new theme park in Malaysia's southern state of Johor.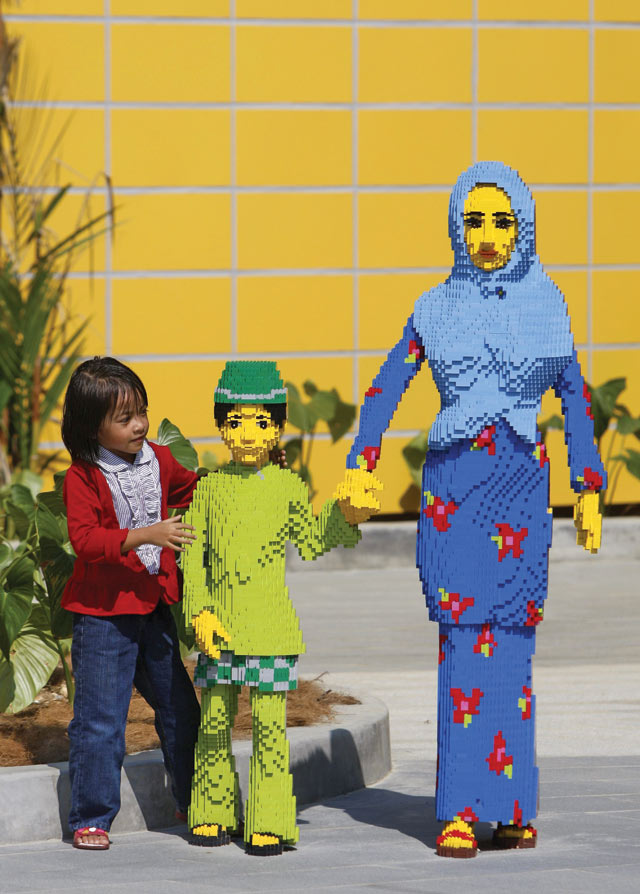 With his father in tow, Harold immediately got down from the chartered bus and ran toward the canopy, marvelling at its enormity, much bigger than the Lego he has back home.
The young boy and his family were among those invited to a preview of the park before its recent opening.
For Harold's 35-year-old father Clarkson, the scene at Legoland took him back to his childhood when he and his brothers would take every opportunity to convince their father to buy them more Lego blocks so they could build bigger and bigger model buildings.
"This is a dream come true," he said, as he gazed at the models of various Asian heritage sites made of millions of Lego blocks.
Siegfried Boerst, the German manager of Legoland Malaysia, said the scale models were made from more than 50 million Lego bricks by Malaysian and European model makers.
"I have a lot of things I really enjoy here. I like the Dragon coaster because it involves the Lego experience. There's the dark [part of the] ride where you go through scenes all built up with Lego models before you go out to the roller coaster part and my daughter really enjoys that," he said.
"There are other things, like the robotic workshop – that's really fun. You will see children together, introduce them to programming robots. There are so many things to do in Legoland. I think there's something to enjoy for everyone," he added.
Located in the southern state of Johor, which borders Singapore, Legoland Malaysia is the first Legoland Park in Asia and only the sixth in the world.
Legoland Malaysia, which took nearly three years to build, sits on a generous expanse of land equivalent to 50 full-size football pitches in the township of Nusajaya.
Among its attractions is a Build-and-Test Centre where fathers, mothers and children can stay for the whole day building anything they can think of, with all the Lego bricks they can use.
There are also the rollercoaster rides with a steep switchback track and The Dragon rollercoaster, which takes riders through the twists and turns of the Middle Ages on a fire-breathing dragon.
"I feel like I am a little boy again," said Mahmood Rahman, 67, who accompanied his two grandchildren to Dino Island on a daring boat trip to an ancient temple, where dinosaurs still roam and a steep log flume awaits unsuspecting visitors.
Legoland hopes to attract vacationers not only from Malaysia and nearby Singapore but also from other Asian countries. "Our goal is really to provide a first class family experience," said Boerst.