Rejected by their families, Indonesia's mentally unwell are often subjected to torturous conditions in underfunded institutions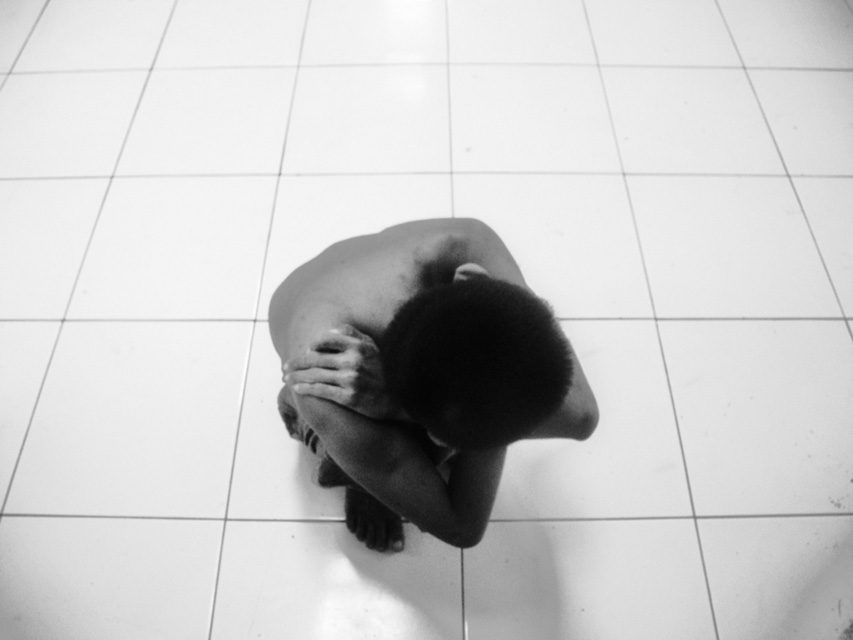 When patients experience an extreme psychotic episode at Indonesia's Yayasan Galuh rehabilitation centre for the mentally ill, staff members produce a four-metre python to shock the terrified prisoner into submission and conformity. It is not the only 'treatment' on offer at the centre – which is bordered and dissected by open sewers – that provides no discernible benefit to the patients' states of mind. Herbal remedies, massage and prayer are also prescribed, although visits from psychiatrists are irregular at best.
A patient cowers in his cell at Yayasan Galuh rehabilitation centre. Conditions in mental institutions are often intolerable in Indonesia, a nation with an estimate of 19 to 27 million people with mental health problems but only 700 registered psychiatrists.
Such approaches and conditions are not confined to the Yayasan Galuh centre, located in Bekasi on the outskirts of Jakarta. They are, in fact, the norm. Some hospitals have one to two psychiatrists for 100-300 beds.
"I am not happy with the condition of our mental hospitals," said Dr. Irmansyah, a senior psychiatrist at Marzoeki Mahdi Mental Hospital and the former director of mental health at Indonesia's Ministry of Health. "The resources and facilities are not adequate. It is easy to find wards occupied by more than 40 patients… There are only one or two nurses working during the night shift and most of the nurses didn't get enough, or any, formal training in mental health… Some hospitals only have one or two psychiatrists for 100-300 beds."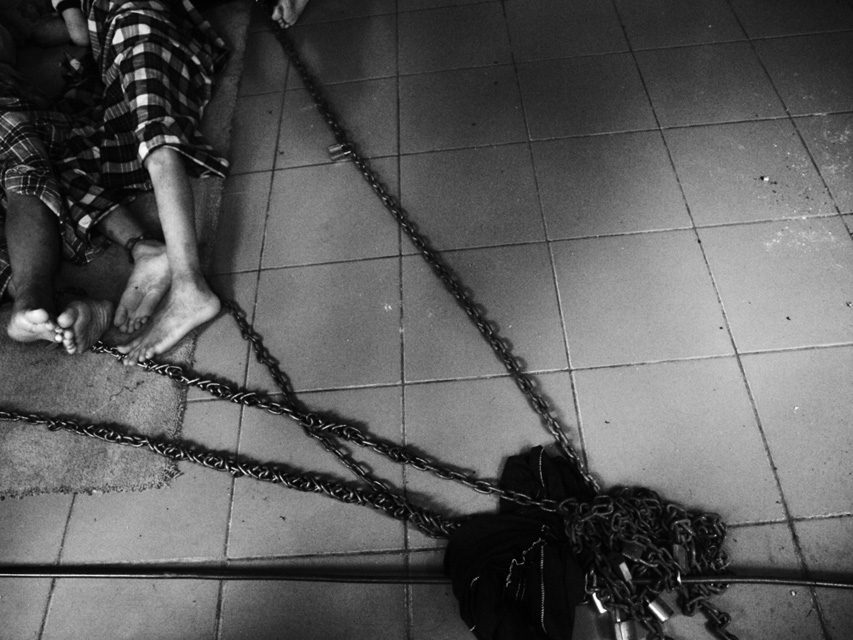 Estimates for the number of Indonesians suffering from mental health problems range from 19 to 27 million people, with approximately one million of them afflicted by serious or psychotic mental illness. According to Dr Diah Setia Utami, the current director of mental health at Indonesia's Ministry of Health, the country has just 51 mental hospitals. "Some of these old mental hospital buildings have wards similar to a prison," she said.
Indeed, 'prisoners' may be a more accurate description of the majority of Indonesia's mentally ill. Chaining them up, often inside tiny homemade cells just a couple of metres square, is common practice among Indonesian families and communities. These detainees, as well as the practice itself, are known as pasung, which translates roughly to 'shackled'.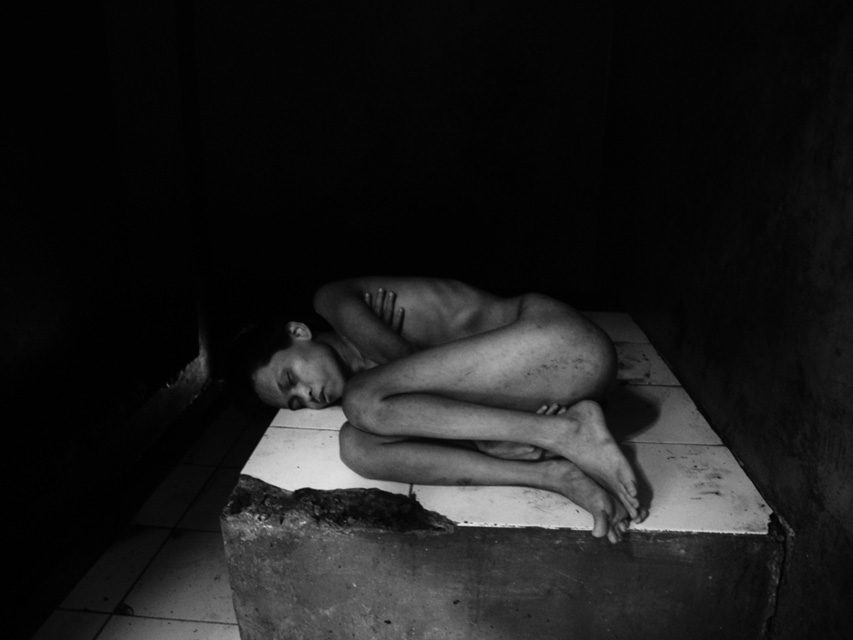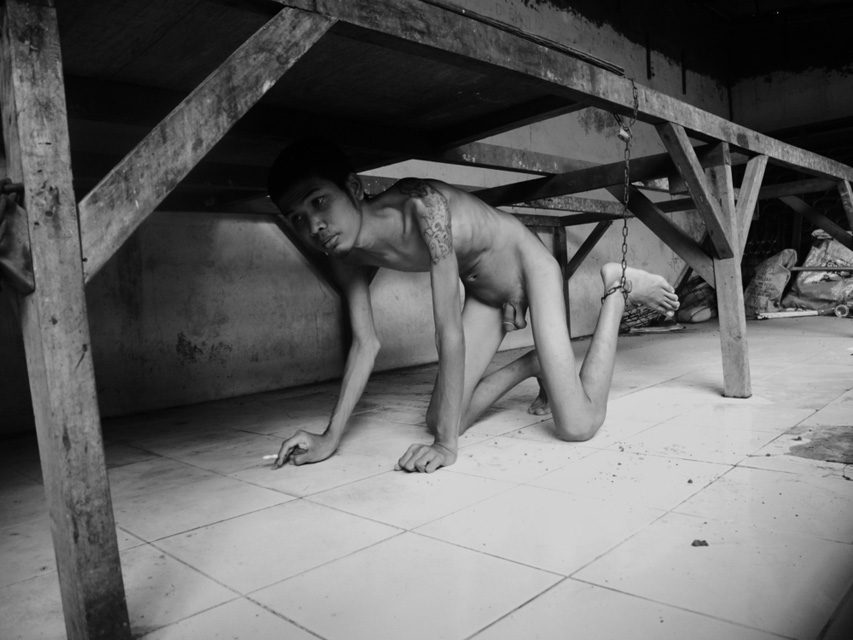 It is not uncommon for pasung to be chained up for decades by families and villagers who believe they have no alternative. Worse still, this is often a fair assumption. "In some regions treatment is delivered by GPs because there is no psychiatrist. The medication is very limited, as is [the possibility of] doing psychosocial interventions because of a serious human resources problem," said Utami.
Pasung is also practiced by many of Indonesia's mental hospitals, where the more raucous patients can be left for weeks or months bound to metal pipes or old bed frames.
"In general, mental health is given low priority. That is why the quality is hard to improve," said Irmansyah. "Mental health is currently allocated less than 1% of our health budget. An increase up to 3-5% of our health budget is what I am dreaming of."
This lack of funding leads to serious gaps in mental health education and awareness, especially for the Indonesian population at large, but also among those tasked with providing crucial public services.
"Most of them are hospitalised for much longer than they need… They are ignored by their family, and sometimes the patient has no family at all."

Dr. Irmansyah, psychiatrist at Marzoeki Mahdi Mental Hospital
"I have found homeless people [in mental hospitals] who have been referred by the local social service office, who actually don't need hospitalisation," said Irmansyah. "[Often they are suffering from] only minor psychological problems, or just a difficulty in communication, such as people who have lost their hearing.
"Most of them are hospitalised for much longer than they need… They are ignored by their family, and sometimes the patient has no family at all."
An inmate 'rests' at Yayasan Gunung Putri hospital in Indonesia. With just 51 mental hospitals in the country, unprepared community health centres are often on the front line when treating the mentally unwell.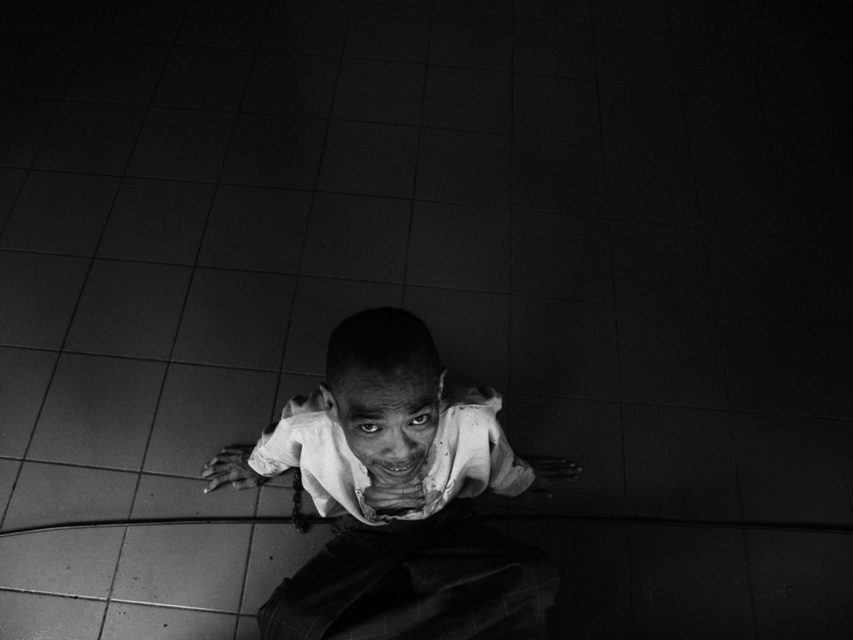 Dimitri Pilalis is a 25-year-old photographer who was born in Caxias do Sul, in southern Brazil. His first collection of pictures focused on the Amazon, but after visiting more than 25 countries across four continents, Dimitri's subsequent works have tackled pressing social issues in locations across the globe.
---
Read more articles