Sugar may seem innocuous enough, but sweet-toothed Western consumers could be sponsoring violent evictions of impoverished farmers and other serious human rights abuses in the developing world with every spoonful.
Scrambling to take advantage of the European Union's Everything But Arms (EBA) treaty, which allows duty-free, quota-free access to Europe for Cambodian goods, agro-barons have planted huge swathes of sugarcane across the country and are capitalising on Western companies seeking out cheap sugar, with little thought for the consequences.
David Pred, executive director of rights organisation Bridges Across Borders Cambodia, said the burgeoning sugar trade is having serious consequences for rural Cambodians. "We have documented widespread human rights abuses and environmental damage from all the major sugarcane concessions, impacting more than 12,000 people in three provinces," he said.
Violations include forced evictions; seizure and clearance of farmland and crops; destruction of forests; poisoning of local water resources and the shooting, arrest and harassment of human rights defenders. "The impact on local communities has been devastating. Families have been made landless and were driven into destitution and severe food insecurity. Hundreds have been made homeless and haven't received any compensation."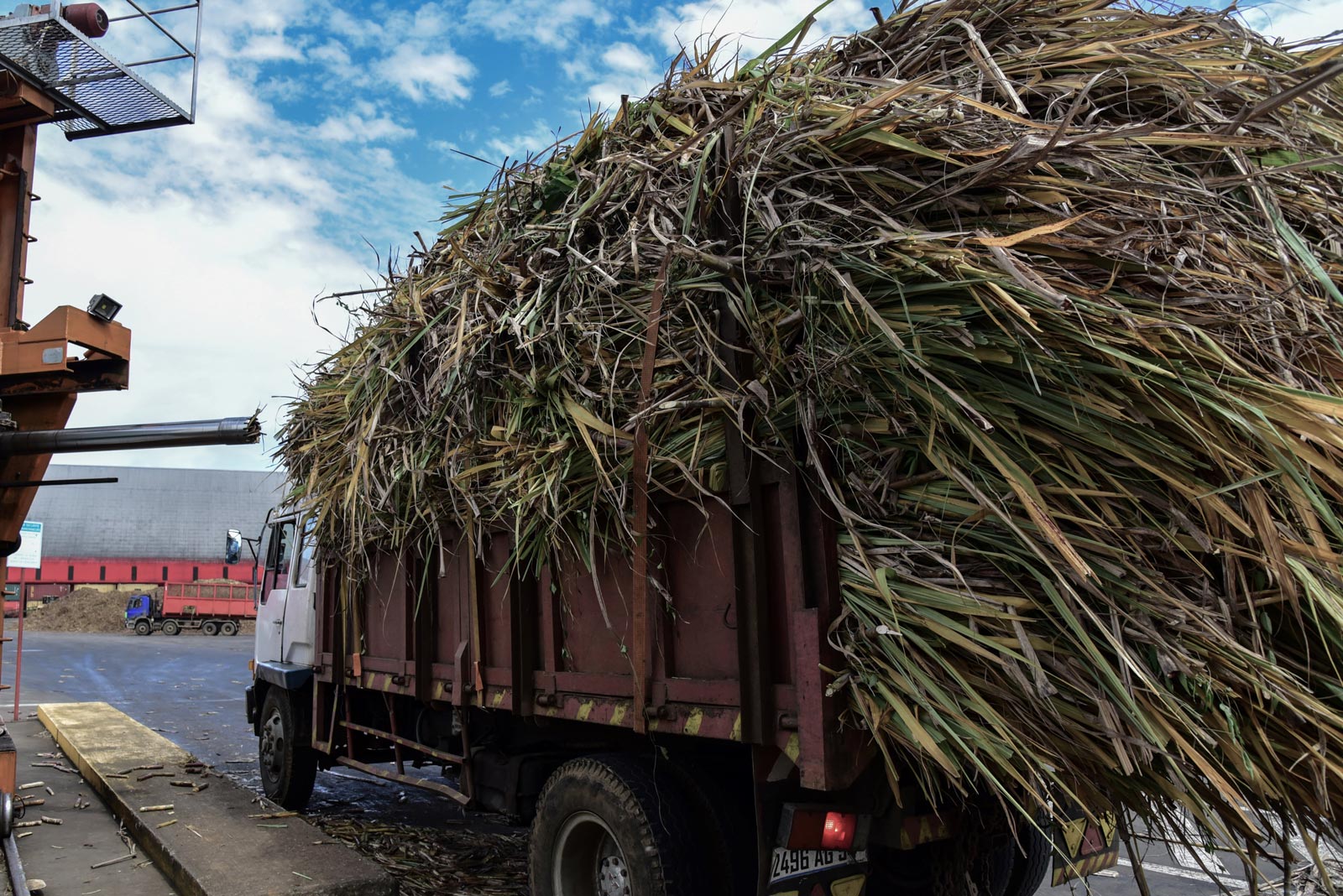 Two people arrested for protesting were subsequently released, but the community continues to live under threat of violent altercations and legal action.
A concession owned by Ly Yong Phat, a powerful senator from the ruling Cambodian People's Party, demonstrates the potential consequences of sugar cultivation. With interests spanning dredging, agro-industry, entertainment, gambling and infrastructure, Ly Yong Phat epitomises for many the non-transparent, closed-network big business that keeps Cambodia trailing the bottom of corruption and investment indexes. Up in smoke: a forced eviction of farmers in Oddar Meanchey.
According to the LYP Group brochure, the senator has progressed from 'trading cigarettes, liquor and other goods' following the fall of the Khmer Rouge to heading a multi-million dollar business empire. Ly Yong Phat himself has earned several official titles, including the coveted Oknha, bestowed on those who donate upwards of $100,000 to national development projects. For environmentalists and rights groups, however, his dealings are symptomatic of the government's anarchic approach to capitalism, where the rich commit crimes with impunity and the poor are disenfranchised without recourse.
Phnom Penh Sugar, one of Ly Yong Phat's business interests, was in 2009 awarded around 8,500 hectares of land in Kampong Speu's Ormliang district. The concession is partially carved out of the ancestral farmlands of impoverished Cambodians: around 2,000 hectares belonging to more than 1,000 families are in the process of being cleared and replanted with sugarcane. Community representatives insist many families have lived and farmed on that land since the 19th century French protectorate, with the majority legal residents for at least 20 years. The firm has offered new plots to evictees, but at the foot of a mountain with rocky soil too poor to cultivate.
The clearance sparked protests from farmers concerned their only source of income was about to be taken away. Community representatives claim it has already expanded beyond the concession boundaries. Once production commences in earnest, the relocation plots will be surrounded by sugar plantations, making further encroachment likely. Community forests have also allegedly been cleared.
The dispute quietly simmered until March 2010, when about 1,000 people from 10 villages travelled to the firm's headquarters to speak with company representatives. When the officials failed to show, the villagers torched five temporary buildings in frustration, protesting that the offer of $200 compensation per hectare of rice farmland and $100 per hectare of plantation land was unfair. One community member, who requested anonymity, said villagers were warned by officials that if they declined the offer, "they would get air instead."
Rather than deal diplomatically with the local communities, Phnom Penh Sugar – which failed to respond to repeated requests for comment – has fallen back on the use of armed soldiers and lawsuits. In the past year, at least 16 people have been summonsed to the provincial court for questioning, with several charged.
"The company has caused many problems for the people in Ormliang," said Seng Sokheng, a lawyer representing people affected by the concession. Two people arrested for protesting were subsequently released, but the community continues to live under threat of violent altercations and legal action.
The area has been kept under military guard for almost a year, but protests have continued. In December, hundreds of villagers blockaded excavators allegedly hired by Phnom Penh Sugar to bulldoze their homes and farmland.
In April 2010, human rights activists met with the provincial governor to try to resolve the dispute and opposition Sam Rainsy Party (SRP) parliamentarians called for an investigation. A petition bearing more than 1,300 thumbprints was sent to the prime minister asking for his intervention. The government promised to investigate, but there has been no visible outcome.
While some have suggested the government is complicit, others condemn the EU for not imposing stricter requirements on exporters. "Cambodian sugar exports to the EU benefit from special status under the EBA preferential trade scheme, which permits goods produced in Cambodia and other least developed countries to be exported to the EU without import duties or quotas and, in the case of sugar, at a guaranteed minimum price," noted Pred. "EBA is clearly encouraging the rapid expansion of the Cambodian sugar industry. Ly Yong Phat's business associates have all stated in the media and other forums that its EBA-status is what makes sugar production attractive in Cambodia."
EU officials defended the treaty as a much-needed boost to underdeveloped countries and argued that, because Cambodia is a sovereign country, there is little they can do. EU Ambassador David Lipman said the EU is working with authorities to ensure rights and the rule of law are respected. Cambodian officials, in turn, have promised to investigate. "Essentially, this is a political issue," the ambassador said. "The rules do permit us to suspend [duty-free access] in certain conditions and we've done that, for example, in the case of Burma, for very, very serious human rights allegations such as child labour."
Seth van Doorn, European Commission political and commercial affairs officer, said tax-free exports could theoretically be cancelled. "There is no obligation for us to offer these things, so there is the possibility we would take into account all the repercussions. This is not something to make a quick political statement as obviously this would have massive implications."
Rafael Dochao Moreno, Chargé d'Affaires ad interim of the EU Delegation in Cambodia, raised concerns at a recent meeting: "During the joint committee, the Cambodian government indicated their great concern about these allegations and that they themselves were initiating an investigation to check specifically what was happening on the ground."
The government promised to inform the EU of the results, although the findings have not yet been released and officials have thus far declined to comment. "It is the legitimate government… that should initiate the investigation on any allegation of human rights abuses," Moreno said.
Ambassador Lipman added: "They are working on it, so I can't say whether we're satisfied." The patience of activists is, however, wearing thin. "A coalition of NGOs and affected communities has presented the EU with well-substantiated documentation that displays a pattern of human rights abuses and illegal actions throughout the entire sugar industry," said David Pred.
"The EU regulations governing the EBA initiative call for an investigation when credible allegations of serious and systematic human rights abuses have been made. That would be the right thing for the EU to do, but it remains to be seen if EU member states with economic interests in Cambodia will block EU action to invoke EBA's human rights safeguards."
While the EU remains mired in bureaucracy, there is some hope that Western labels could pick up the slack and boycott companies implicated in human rights abuses. Tate & Lyle is one example, which lists integrity as one of its core values, but the UK-based sugar giant signed five-year contracts with Thai sugar company Khon Kaen Sugar (KSL) in late 2009 to purchase all of its Cambodian output. KSL CEO Chamroon Chinthammit has close ties to Ly Yong Phat, a dual nationality Thai citizen who also goes by the name Phat Suphapha. The two own 20,000 hectares of cane sugar concessions side-by-side in Koh Kong province. Tate & Lyle would say only that it had sold its EU sugar refining business to American Sugar Refining. "Your questions relate to a business we do not own," a spokesman said.
Denials notwithstanding, cheap EBA-eligible sugar remains on the radar for Western buyers. A consumer boycott of companies that refuse to reveal the source of their sugar might be most effective way of spurring changes in the industry. Opposition politician Mu Sochua has previously appealed for EU companies to stop buying sugar produced by LYP Group subsidiaries. For David Pred, the issue is even clearer. "If I was a British consumer, I would think twice before I bought Tate and Lyle sugar," he said. "The sugar they bought from Cambodia this year is pretty sour."