From designer drinks to bespoke menus, beverage consultancies are creating a stir in Southeast Asia's high-end bar scene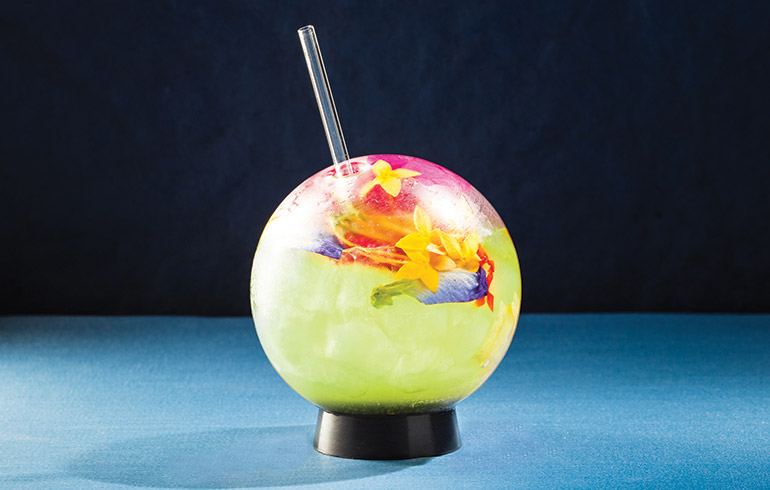 Cascading down a ridge in the far north of tropical Thai island Koh Samui, the glitzy W Retreat's Woobar may conjure images of fruity, frothy cocktails garnished with paper umbrellas. What you might not expect to find here is a complex, barrel-aged twist on a negroni, infused with dehydrated slices of blood orange, goji berries, rosemary and thyme.
Another head turner is a gin-based concoction served in a glass that resembles a crystal ball. Dubbed the 'loi krathong', this psychedelic-looking drink takes about ten minutes to prepare. A suspenders-wearing bartender artfully layers a Tanqueray-based concoction, mixed with fresh celery, lemon juice and lavender syrup, with a rainbow of edible flowers. Finally, she plucks a delicate, yellow flower to garnish the cocktail.
"This is a local flower that some of the staff told us stories about. You can pull the pistil of the flower out, which has this little tube inside it, and if you suck on it, it tastes like honey. They all had memories of doing this as kids, so we incorporated it into this drink, which is now our bestseller," said Teisje van Emmerik, one half of the entrepreneurial duo behind F&B company Cocktail Professor.
This six-year-old cocktail consultancy is based on the years of experience that Van Emmerik and her mixologist partner Jarl de Vries have accumulated in high-end European cocktail bars and creative advertising agencies. Last year, they were hired to completely revamp Woobar.
For a four-month period, De Vries and Van Emmerik worked intensively with the hotel's F&B team, researching and writing a menu of 12 locally inspired cocktails as well as handling a suite of other services, from training the team and taking care of marketing to branding, partnerships, photography, video and design.
"It can be a very intense job… We don't just come in and whip up a menu and leave. We spend an incredible amount of time helping the local staff bring their skills to the next level and come up with drinks that are their own," she said.
In a short time, the young couple has grown their startup into a team of up to 20, working with music festivals, museums and galleries, retail titans such as Nike and Nespresso, and leading liquor brands including Hendrick's, Aperol and Stolichnaya.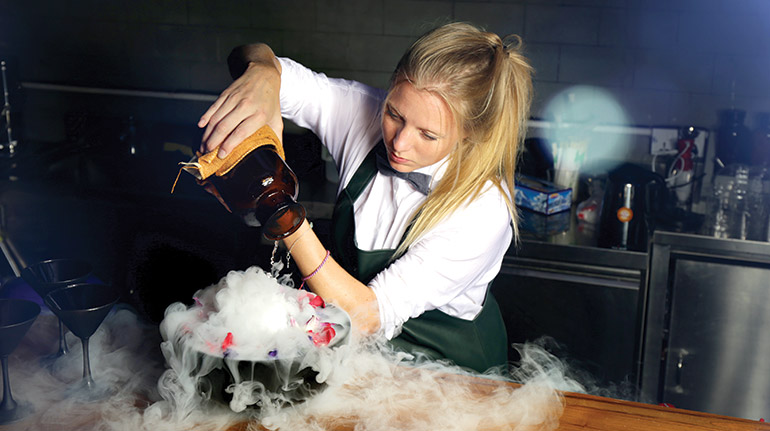 Integral to their quick growth, according to Van Emmerik, was the decision to dive into the Southeast Asian hospitality sector. Starting out working with speakeasies in their native Amsterdam, Cocktail Professor soon caught the attention of Hendrick's gin and the pair was commissioned to work for parties thrown by the brand. De Vries' wacky drinks menus soon resulted in a social media following of 20,000 and then assignments with the W brand around the world, including in Bali and Koh Samui. There was also the Park Hyatt in Vietnam, the Eastern & Oriental Express train from Singapore to Bangkok and more niche assignments with boutique bars and hotels in Yangon, Kuala Lumpur and Boracay.
Two years ago the couple fully realised the prospects Asia possessed for them, so they relocated to Canggu in Bali. "We feel there are more chances [for us here]. The Asian economy is growing so fast… hotels are opening all the time," said Van Emmerik.
The booze business is booming in Southeast Asia. Last year, the alcoholic beverage industry in Asia-Pacific was valued at $234 billion, up from $200 billion the year before, according to Euromonitor International, which highlighted "dynamism in cider- and cocktail-drinking culture". Other factors that have fuelled this appetite for 'fine drinking' include a large expatriate talent pool, high tourism traffic and an increased push in Asia by big-name, upmarket sprit brands. This year, for the first time, three Southeast Asian bars made Drinks International's list of the World's 50 Best Bars, with two of them in the top 15. These days, customers at a bar are often looking for more than a cold drink – they're searching for engaging, immersive experiences.
And such experiences are not hard to find in the region's big cities. In 2014, Bangkok welcomed its first bona fide craft cocktail bar, Vesper. Inspired by London's Martini mecca Dukes, owners Chotipong Leenutaphong and Debby Tang hired "modernist" London-based consultancy Fluid Movement to design the menu. This year, it was voted by industry experts as Thailand's top bar, taking 17th spot on the Asia's 50 Best Bars list. Custom-made cocktail specialists Omakase + Appreciate, buried in an anonymous office tower basement in Kuala Lumpur, ranked 10th – the first time a Malaysian bar made the coveted list.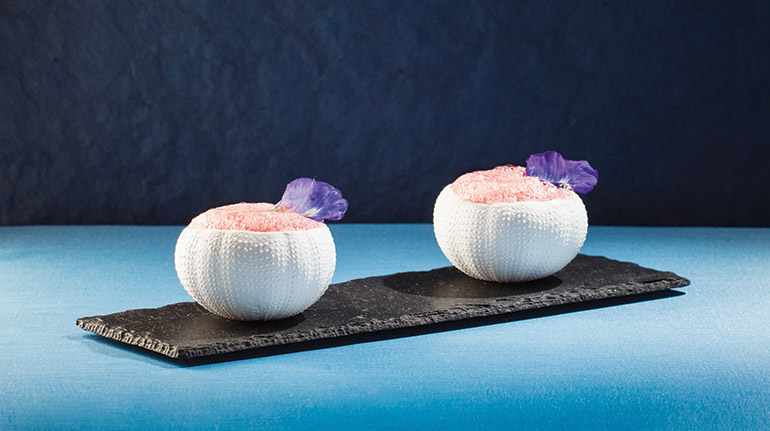 Even in fast-developing Cambodia, the team at Siem Reap's stylish Miss Wong have worked with local retail brands to develop signature drinks and have just opened a cocktail bar on the terrace of the duty free shopping mall T Galleria by DFS. There are also high hopes that Phnom Penh's Elbow Room will make the cut for the next 50 Best list and place Cambodia firmly on the cocktail map. Andre Chalson, the bar's Singaporean owner, started his first business in the Kingdom distributing niche, premium spirits and bar tools to the capital's increasingly sophisticated bars. "Cambodia is experiencing a great deal of economic growth, and the demand had been steadily growing for some time before we stepped in," he said.
Unsurprisingly, though, wealthy Singapore is at the forefront of the region's cocktail craze. Mixologists around the city-state are pushing palates and receiving worldwide acclaim. While in town for last year's Singapore Cocktail Festival, venerated US bartender Jim Meehan said he was struck by how robust the bar scene was. "There's a lot of money in Singapore," he told the Straits Times. "The economy here drives the cocktail world and the cocktail renaissance in a way that is vital." A total of eight Singaporean bars made the Asia's 50 Best list – achingly cool drinking dens such as 28 Hong Kong Street, Operation Dagger, Jigger and Pony and Tippling Club.
Hospitality insiders say that at the heart of the industry is Proof & Co, a wholesale spirit distributor and beverage consultancy that was born out of its founders' – former New York lawyers Spencer Forhart and Paul Gabie – fêted speakeasy, 28 Hong Kong Street. As the central supply chain of independent and rare liquor brands to Singapore's raft of hip bars, Proof & Co has disrupted an age-old alcohol import industry. With the city state's extremely high taxes on alcohol and lengthy permit procedures, breaking into the market has traditionally taken time, yet Proof & Co have become market leaders in less than five years.
The company's success might be attributed to its unusual business model: it has a bare bones website, doesn't use social media and relies on word-of-mouth advertising. In many ways its structure is more like a creative agency, in that it helps to build brands. Clients sign exclusive agreements to use the company as a supplier and, in return, can access the services of Proof & Co's creative team of "spiritual evangelists" rather than sales reps. Co-founder Gabie, also CEO, won't disclose the amount of business the company has accumulated, nor the profits they've made, but a mixologist Southeast Asia Globe spoke to said projects Proof & Co have been a part of would be "in the hundreds, possibly 200". Gabie did say the company had now grown to 60 employees, not including their exclusive distribution partners in Macau, Thailand, Malaysia and Cambodia.
However, creative director Jason Williams said the company shied away from the 'consultancy' tag. "In the food and beverage world, particularly in Southeast Asia, there has been a history of beverage consultants providing lazy services. They would bring in these high-profile bartenders from the US who would write a cocktail menu and then have a holiday on the beach and not follow through. You'd go back to that bar a few months later and the staff didn't know how to make the drinks," he said.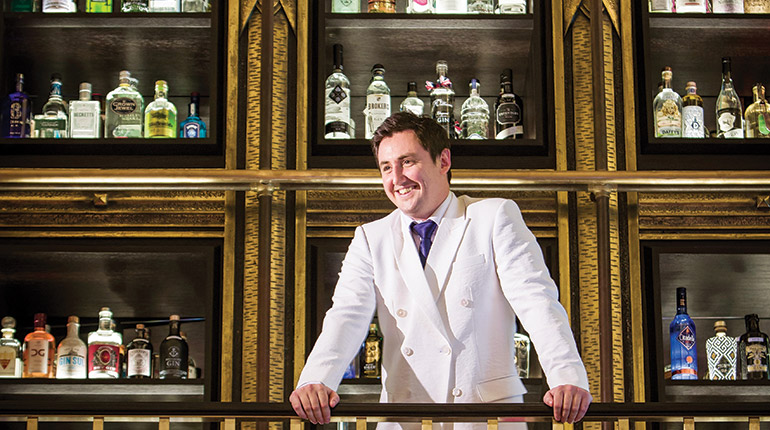 The journey from the company's first client to its most recent is another indicator of its rapid growth. In February 2013, Singaporean cocktail institution the Cufflink Club ordered 16 bottles of Aperol, 12 bottles of gin and a bottle of chocolate liqueur. About two-and-a-half years later, Williams and his team began working on their "most intensive" project to date – the newly opened, stupendously opulent Atlas bar, inside the Art Deco lobby of Parkview Square in Bugis, Singapore. For two years, Williams and his team worked on Atlas' concept, bar build and design – as well as cultivating the world's largest gin collection. Its 900 varieties are now assembled in a 15-metre-high 'gin tower'.
Then there's Manhattan, the Regent Hotel's ode to 19th-century New York, which opened in 2014. The hotel, owned by the Four Seasons, approached Proof & Co to turn what had become a characterless sports bar into "an F&B destination", according to manager Philip Bischoff, using a reported budget of more than $1m. The World's 50 Best Bars list rates it as "the best bar in Asia".
"A hotel bar can be more than an amenity, it can become a marketing tool," said Bischoff. "If a bar becomes known as a great product and runs well it becomes its own profit centre. Within 23 months of opening, the whole project had paid itself off.
"In terms of the bar business here, the beauty of Singapore is that it's both a tourist destination and a business city… This year, five to six big name hotels opened. F&B in Asia is booming. Michelin [restaurant guides] just came to Singapore; now it's heading to Bangkok. We are in the right place at the right time."
A Forbes opinion piece from 2012, however, argued that margins in Singapore's alcohol trade are slim, with rents, payroll, insurance, employee turnover and overall operational costs extremely high. In addition to excise tax, the Singaporean government applies a 7% government service tax to all imported goods. Most imported spirits and liquors also have a tax of $63 (SGD88) per litre of alcohol, while beers and ciders carry a $43 (SGD60) per litre excise tax.
Then there's the question of expansion and acquisition. With businesses such as Proof & Co built on independent values that include small-batch production and bespoke services, does becoming too big ultimately alter brand perception?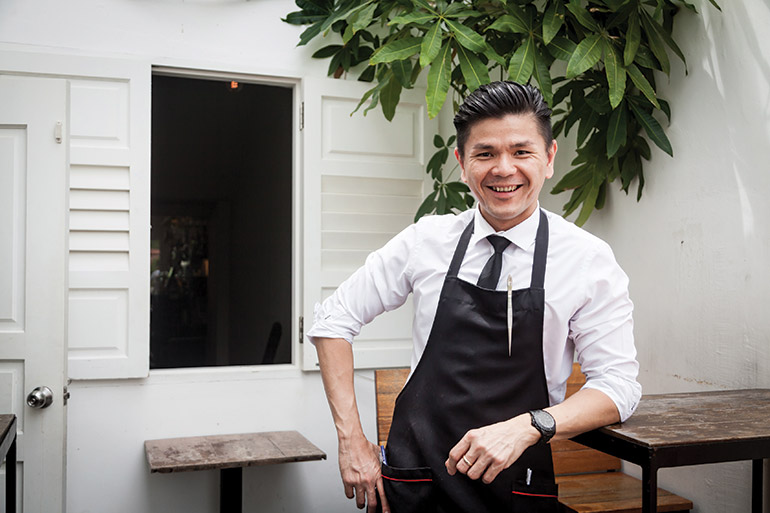 "If you look at other startups – whether tech or energy – the idea is to become big," said Bischoff. "You make the decision: either you're fine with the money you earn, or you want to turn a $2m project into a $150m sale. Take a look at Monkey 47 gin, an indie brand made with handpicked botanicals for about six years, but last year bought out by the third-biggest spirit supplier in the world, Pernod Ricard. The moment you sell your rights to someone else there's a big impact… they want your resources and product but they also want to give it their own – probably more commercial – stamp. You need to be mindful of losing the essence you built your brand on."
Perhaps one of the best judges of the Asian cocktail scene is entrepreneur Ethan Leslie Leong. The 41-year-old mixologist and bar owner was named Singapore's bartender of the year in 1998, and by 2011 he had opened Singapore's first craft cocktail bar, Maison Ikkoku.
Leong still consults for companies such as Häagen-Dazs, Chanel and Kenzo, designing bespoke cocktails that 'tell the story' of their brands. For such projects, he charges about $3,000 per drink, which includes training and recipes and takes about a week to complete. For a complete suite of services working with a hotel or resort, he'd charge anywhere from $10,000 for five cocktails to $100,000 for a six-month project.
"Some people say mixology is a passing trend, but it's been six years now [since Maison Ikkoku opened] and business hasn't slowed. It's part of the culture and there is too much investment in it," he said. "It's the nature of Singapore, such a young country, to latch on to trends and really turn them into something unique."