Despite the fierce competition, more and more brands seem to be banking on the griwing thirst of the general population, in addition to the need for quality beers made in Cambodia.
While Cambodia ranks at the bottom of Southeast Asian countries at the moment in terms of beer consumption per capita, local brewers both new and old are confident that these numbers will increase dramatically in the near future.
Newcomers on the beer scene include the Chip Mong Group funded $60m Khmer Brewery Co. Ltd., expected to open in late 2011, and the Leopard Capital funded $4m Kingdom Breweries Ltd., which is set to open this month.
Khmer Brewery has partnered with Ziemann Group, the world's largest brewery manufacturers, in an attempt to raise the standard of beer production in Cambodia as a whole.
"I know from my experience that some breweries and some beers that are imported are very lousy," says Khmer Brewery manager Ket Puthea. "Our government is not so strict with the quality."
"We want to produce a true beer for Cambodian people – really Khmer. The investors are Khmer, the brewers are Khmer and the drinkers are also Khmer – so we want to make everything the best for [Khmer] people."
"I can say one thing about Kingdom Brewery. The equipment is bought secondhand from overseas. I don't know how they are going to do, but I don't think they can be a competitor with Cambrew and others because their technology and capacity is very low."
Kingdom seems to be under a bit of pressure to adequately prepare for its fast approaching unveiling, as their beer still filters and pasteurizes within the towers of brewing tanks in the weeks leading up to their release.
To make the concept of a (somewhat) mass-produced new microbrew a reality, Leopard Capital has recruited the incomparable Peter Brongers – the Dutch de facto beer despot poised to sit atop the throne of Kingdom Breweries.
"Cambodia is not really known for its high quality products and its high quality beer," says Brongers. "But there is only one way that the consumption of beer in this country can go – which is up."
Quick to discredit each other with insider information and heresay, competing breweries sling stones back and forth amid the hotly contested market. Like almost all of the brewery kingpins, Brongers is very opinionated on the current level of competition in the market and clearly views Khmer Brewery as a key challenger to the industry – and gives his own insight into their project funding.
"They made a shit-load of money off of the US Embassy. All of the money they made from the US Embassy is what they can now make their brewery on,' he says. "They seriously overcharged them."
"I know why they worry," says Senior Vice President of Khmer Breweries, Peter Leang. "Because things will change."
"A lot of people are concerned we are coming and I understand why they are worried about us, because we have a state of the art brewery and equipment-wise we are using only German equipment and technology … of course we are newcomers but we also focus on the quality of the product."
Although Kingdom hopes to make a name for itself in the overly-competitive market, Brongers admits they don't really have the production capability to make much of an impact in their first year on the shelf, which in a way adds to the exclusivity of the product.
"We take small steps now to build up the brand, but we have a maximum ceiling because the building itself doesn't allow for an expansion above, say, 40,000 hectolitres. But this is only about 5% of what Cambodia Breweries is doing, and it's only 3% of what Cambrew is doing and that's at full capacity – and we aren't even at full capacity yet."
"I don't think they can do 3% of Cambrew," says Ket Puthea. "I don't know if they can have success or not when we come out."
"We don't expect to sell out from day one," says Brongers. "When we reach our capacity and we get uncomfortable, we order more tanks … We have the space for upgrading and additional equipment, we're very lucky with this facility, everything fits exactly."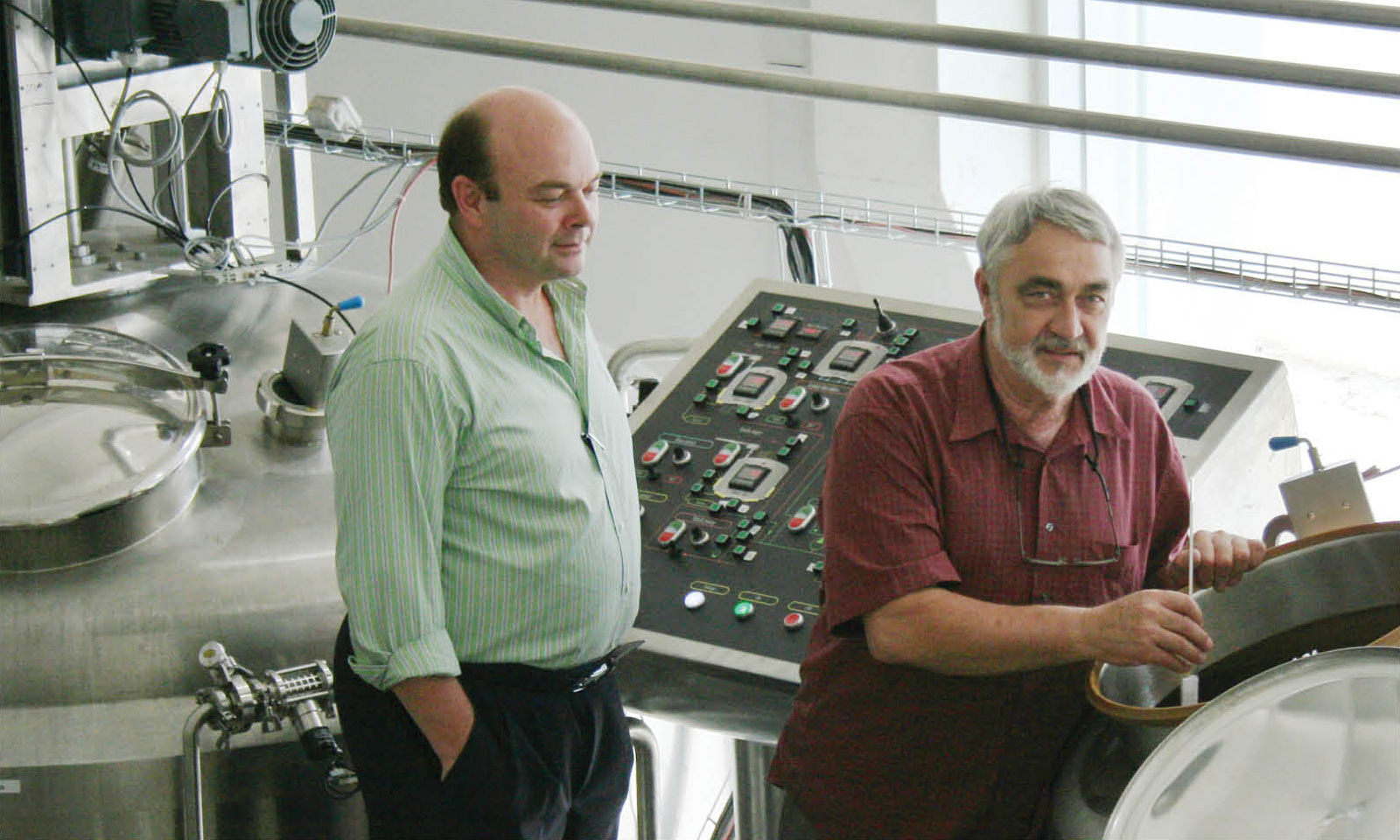 Brongers' pristine office high atop the brewery attracts a wide variety of business moguls and hangers-on from in and around Phnom Penh on an almost daily basis – essentially anyone that can find an excuse to taste the beer before its release. The general consensus on the beer is unanimously positive, as the refreshing, somewhat bitter European-style lager is unlike anything else on the market.
In terms of branding Brongers has ditched the over-used "premium quality" stamp that plagues many beers on the Cambodian market, instead opting for the mark of "rare quality", which can be interpreted in a variety of ways.
"We're not premium, we're rare quality. Everybody's premium, its very easy to say your beer is premium," says Brongers. "The most important thing is what is in the bottle, and the second most important is how you present it."
"First of all we are a real Cambodian beer, there is no Kingdom [beer] outside of Cambodian," he says. "Don't forget Angkor is not a Cambodian beer, it's half Malaysian and half Danish."
Kingdom is taking aim at a selective market of beer drinkers that prefer quality to quantity, selling their beer at about $26 a case.
"We are a niche player. We are a lot smaller and we aim for a public that wants to pay a little bit extra for higher quality and a different product … outlets will sell it for slightly above Tiger."
In fairness, Kingdom is not really considered a true competitor to the brewing supergiants of Cambodia, instead seen as more of a microbrewery, with barely the capacity to make a noticeable dent in the overall beer production.
One such giant, Cambodia Brewery Limited (CBL), is situated on a self-sustaining compound in Kien Svay District, with 60 m deep wells providing a high quality source of fresh water, a generator that produces 2 megawatts of power and a host of other amenities for employees including a cafeteria and bar.
"Our employees would rather come to work than stay at home," says longtime Brewmaster Daniel Khaw.
The massive complex employs only about 10 production staff per shift, instead controlling it with a semi-automated brewing system that removes the dangers of human contamination and includes a laboratory for quality assurance. Producing Tiger, Anchor, Crown and ABC Stout all under one roof requires a continuous production line that only stops when the computer detects an error.
"Kingdom has only 40,000 hectolitres, here we have about 700,000 … and I guesstimate Cambrew at about one million," says Koh Tai Hong, General Manager at CBL.
"I mean, on one side there is all of these breweries and all of these brands, but the other thing that no one likes to talk about is the beer that crosses the border. At least 20 to 30 or even 50 brands that come in without being noticed."
According to a 2006 report by the Economic Institute of Cambodia commissioned by CBL and Cambrew Ltd., the prevalence of untaxed contraband beer that crosses the Cambodian border from other countries in the region has cost the government a significant amount of tax revenue on paper, yet it is unclear who is benefitting behind the scenes from the importing of these smuggled beers.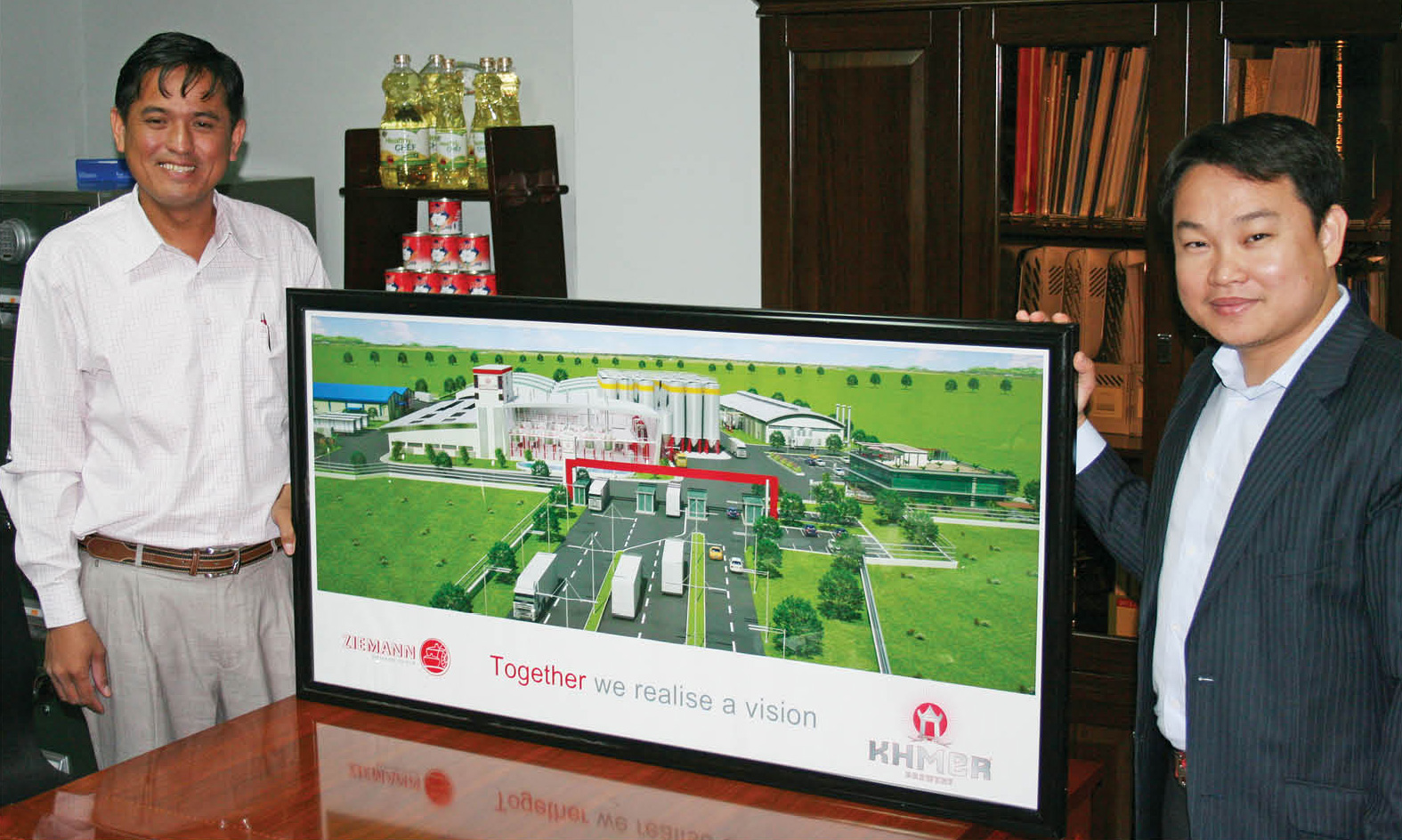 The report says that close to 3% of the government's budget revenue is lost each year, totaling about $22m, while the contraband beer accounts for 29% of the total market. Conversely, legal imports only amount to 6% of the market, while the remaining 67% is produced locally.
Yet Tai Hong believes the numbers could be significantly higher these days – totaling closer to $30m.
"If you go away from Phnom Penh in Cambodia it's all Thai beer; you get Leo, you get Singha, you also have lots of Vietnamese beer coming in here very cheap, like Zorok by South African Brewery in Vietnam," he says.
"So on one hand you are hit by the Thai beers and the Vietnamese beers who don't play on a level playing field," he says. "And then you have people like us who pay whatever tax there is. We abide by the rules, but it's not a fair game … it hurts the industry much more."
Cambrew Ltd., the makers of Angkor, Bayon Beer, Klang Beer, Black Panther and Angkor Stout are very comfortable with the top spot in the industry.
Yet even they still face the same uneven playing field caused by contraband beers, which takes away a significant amount of their business and profits.
"The biggest challenge we are facing is to cope with the smuggled beer brands that come in over the border," says Henrik J. Andersen, CEO of Carlsberg Indochina. "Often, these beers are of low quality and sold at cheap prices. The government is losing a lot of tax revenue compared to locally produced beers that pay excess taxes in accordance with the regulations."
"There are quite a lot of different beer brands in the market, both locally produced and imported or smuggled," says Andersen.
"Likely more players will enter the market. We expect that only the strongest can be successful in the long term."
While other breweries see smuggling and the emergence of Khmer Brewery as a threat to the already congested market, perhaps they should take a page from Cambrew's book.
1008_khm-eco04.jpg"We always take competition seriously, but we have a very efficient company with good people and strong brands in our portfolio, so we are ready for the competition," says Andersen.
"Certainly, when there are more players coming in, the market will be much more competitive. We take nothing for granted and we need to always be able to adjust the way we operate to be able to meet new challenges," he says. "But competition is quite healthy. It keeps us on our toes and this will benefit consumers."