The price of Western beauty may be too high for the 100,000 workers who toil in central Java's lucrative false-eyelash industry
Text and photography by Michael Eko Hardianto
Flashbulbs fire. The audience rises as one. The model departs to an ovation. But behind every eyelash flutter in the fashion industry and beyond lie the untold stories of invisible low-paid workers.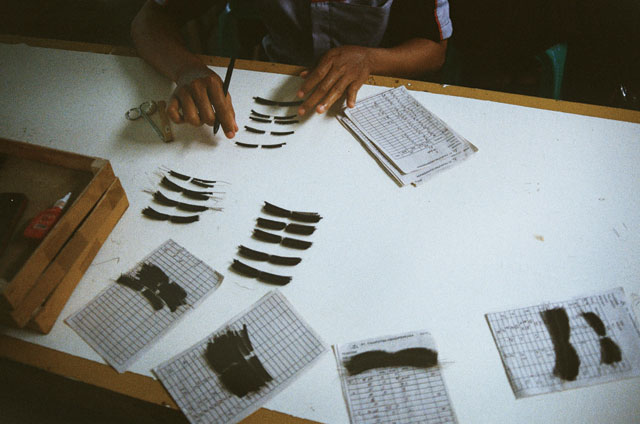 In Purbalingga, central Java, numerous small workshops represent the first step in a global supply chain. Almost all workers are women, all of them scraping a living by measuring and cutting artificial hair to the requisite size for false eyelashes, and then knitting them onto a thin plastic thread. The job requires intense concentration, often leaving workers with sore eyes and backs. Their financial remuneration for such monotonous work is about $0.04 per pair, sometimes lower. By the time the product reaches Western consumers, the price they pay has often reached $10 a pair – a mark-up of 2,400%.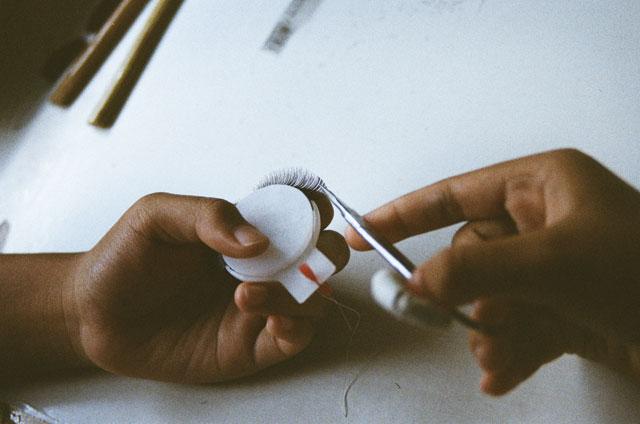 According to the Guardian, factories in Purbalingga supply some of the world's biggest beauty and cosmetic brands, including L'Oréal, Mac and Maybelline.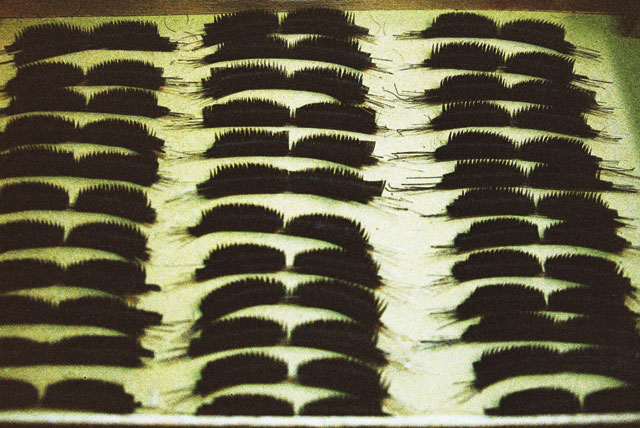 Indonesian eyelash exports were estimated to be worth $210m in 2012, with Purbalingga very much the operational hub. The town has a population of about 850,000 people, but is home to almost 20 major factories, with about 100,000 locals employed in the industry, a third of them reportedly being paid far less than the local minimum wage of $73 a month.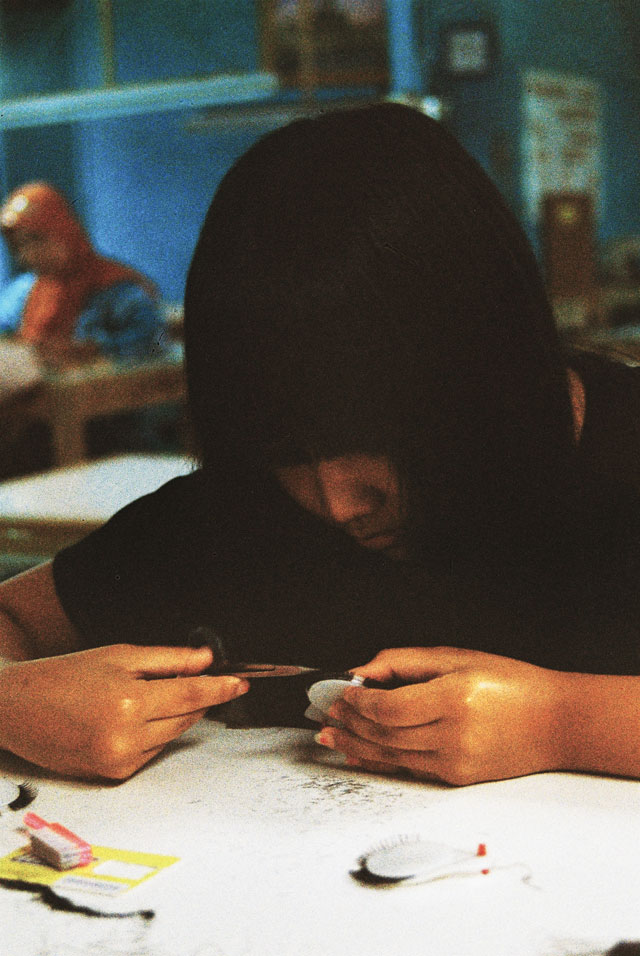 The combination of such low wages and relatively skilled workers – the town has a history of making hair extensions and other similar products – is what attracted the factory owners, almost all of whom are South Korean, to Purbalingga.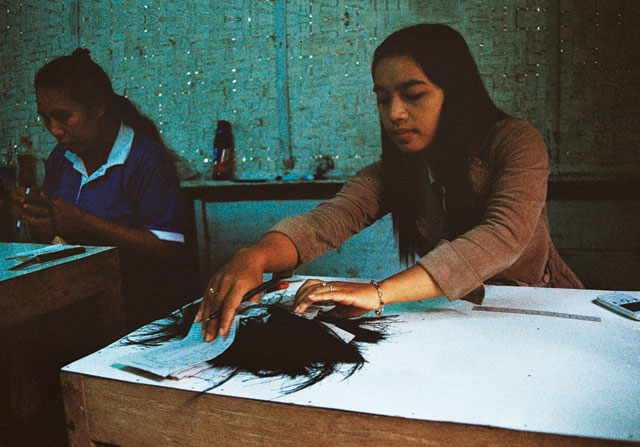 With few alternative options, the women of Purbalingga will likely sit at their benches for years, even decades, to come. Under the glare of fluorescent lighting they work, hastily undertaking the business of beautifying faraway faces.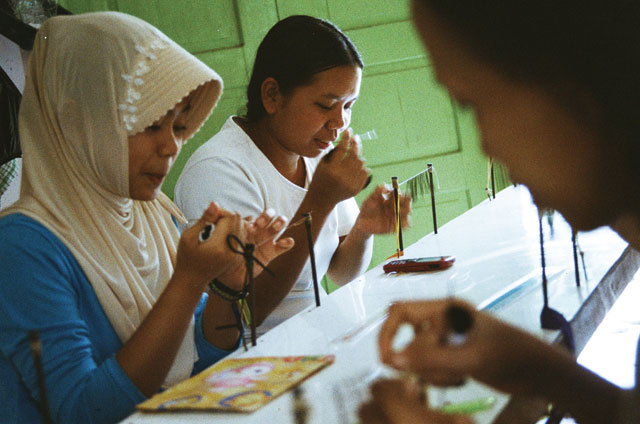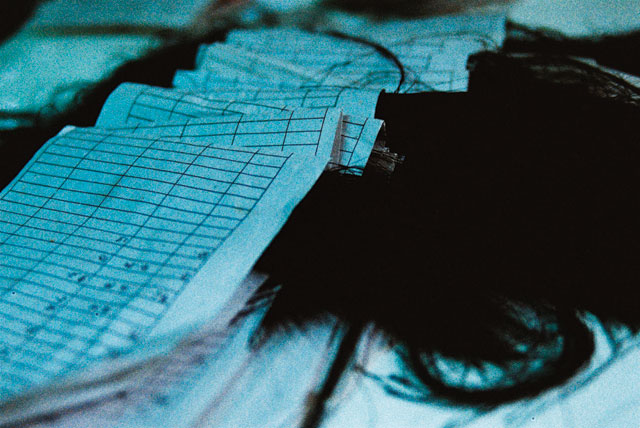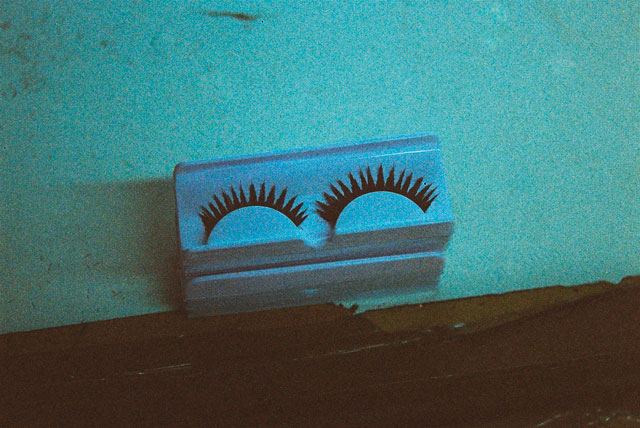 Keep reading:
"Land of broken dreams" – Every day, hundreds of men, women and children risk their lives mining for gems in a remote corner of Cambodia. A young miner and his father share their stories and struggles as they carve out an existence
"Sex and the Lion City" – Singapore's image may be squeaky-clean, but its dimly lit back streets swallow up countless girls who are trafficked into the country and exploited