From the ashes of the widely popular Swedish House Mafia came the DJ duo known as Axwell /\ Ingrosso. Hear what the two artists have planned ahead of their performance this weekend at Singapore's ZoukOut 2017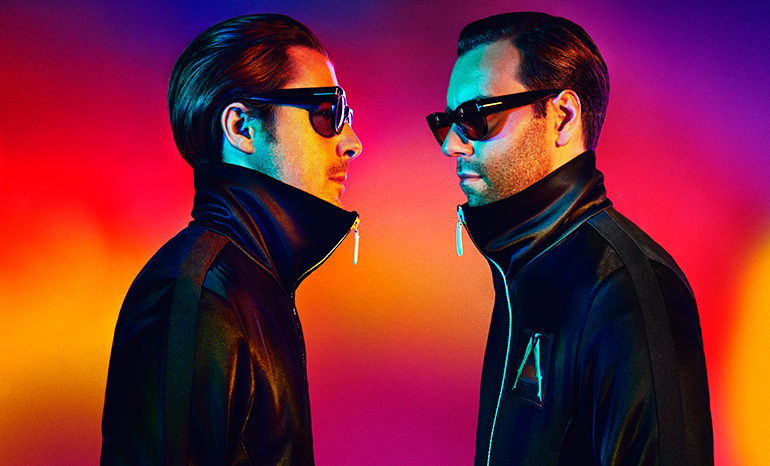 Could you tell us a bit about the 12-minute short film that was released alongside the More Than You Know EP?
We'd never done an EP before and we thought let's not only tell a musical story, but a visual one too. A story that we could bring to our shows and a style that people would recognize as Axwell /\ Ingrosso.
Who does what in the studio?
Every song is unique, so it really depends on which song we're playing.
Your videos are always quite inventive. What's been your favourite so far?
The 'More Than You Know' visual EP was cool. It was interesting to try and tell an entire story in four different parts. It was also fun to be in our videos for 'On My Way' and 'Can't Hold Us Down'.

What are you listening to at the moment?
A little bit of everything. From Nils Frahm, to Snakehips and LIOHN. Everything.
What's been your favourite show in Asia to play and why?
I'd say Japan. We had an incredible time performing there this year.
Which Asian artists are impressing you at the moment?
A young guy name Chace who remixed our song 'I Love You'. He's doing some cool music.
Do you prefer your time in the studio or time spent on the road?
A mix of both for us is important. Sometimes we'll be in China playing a festival and get super inspired, other times we'll be in Stockholm, in our studio with our family and friends and be equally inspired. Being away from our families is always hard though.
What can we expect from your performance at ZoukOut?
I can't say much, but expect fire…
How do you like Singapore?
We love Singapore. So excited to play this weekend.
This interview was edited for length and clarity. For more information about ZoukOut 2017, click here.