Converging in Vientiane
The names Ho Chi Minh and Pol Pot are known across the world; Kaysone Phomvihane is not. As international journalists and diplomats sat cramped in Vientiane's National Convention Centre last month, following the proceedings of the Asean Summit, a nearby museum to Laos' former leader was in a blackout. If journalists had been allowed to enter it might have revealed a great deal about a major talking point going into the summit: Laos' relations with Vietnam.
Born Nguyen Cai Song to a Vietnamese father and Laotian mother, Kaysone Phomvihane studied in Hanoi from an early age before joining the Viet Minh and taking part in its unsuccessful raid into Laos to drive the French out of Luang Prabang in 1953. Years later, with Vietnamese support, he helped form the communist Lao People's Party and was successful in a revolution in 1975. He would serve as Laos' prime minister from 1975 until 1991.
The Lao People's Revolutionary Party – the Lao People's Party's reformation – met for its 10th party congress in January, where a reshuffle of the politburo's leading apparatchiks ensued. Former vice-president Bounnhang Vorachit moved up to become secretary-general and president, replacing Choummaly Sayasone, who had been in power for almost a decade. Thongloun Sisoulith replaced Thongsing Thammavong as prime minister. And a significant exit was made by deputy prime minister Somsavat Lengsavad, a fluent speaker of Mandarin, one of the country's richest men and widely speculated to have been the regime's leading Sinophile.
On 9 August, the Nikkei Asian Review wrote that the politburo's reshuffle amounted to a "pivot" by Laos away from China, and closer to Vietnam, since the new leaders want "to project an image of an independent country – rather than a client of China". It was not the only publication to make this claim, but there is reason suggest it overstates the point.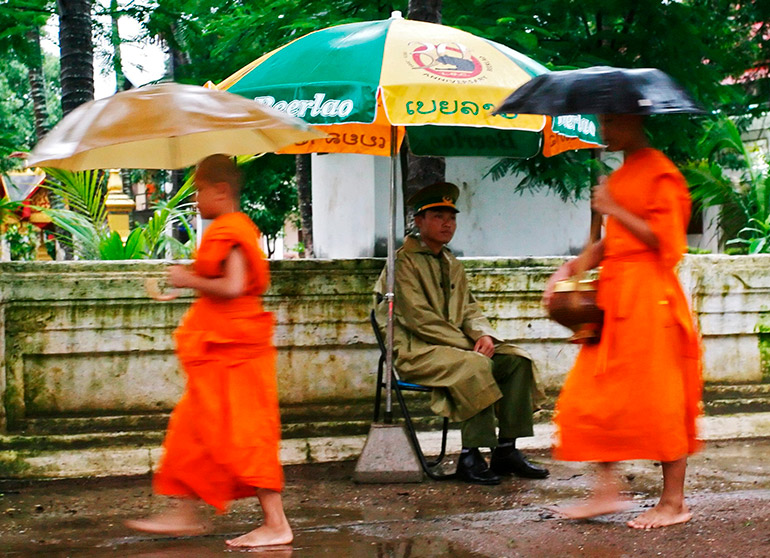 China's overstated influence
First, China's influence in Laos has been "exaggerated" and Vietnam has always been more influential than China, says Ian Baird, a professor in the University of Wisconsin-Madison's geography department. "There's been a lot of journalists in recent years who have got it totally wrong," he suggests. "They saw the money coming in from China and thought this meant it was gaining a lot of political strength in Laos. It's not the case."
Partly, this stems from how Chinese investors misjudged the way Laos works. On the surface the central government appears overarching – and can be when it wants to – but much of the power lies with local government. This, Baird contends, is what the Chinese haven't understood. They tried to cultivate relations only at the higher levels, which meant investors were frequently unable to hold onto land concessions or business ties. "But Vietnamese companies are successful; they know how to work with the system and pay the right people," Baird says.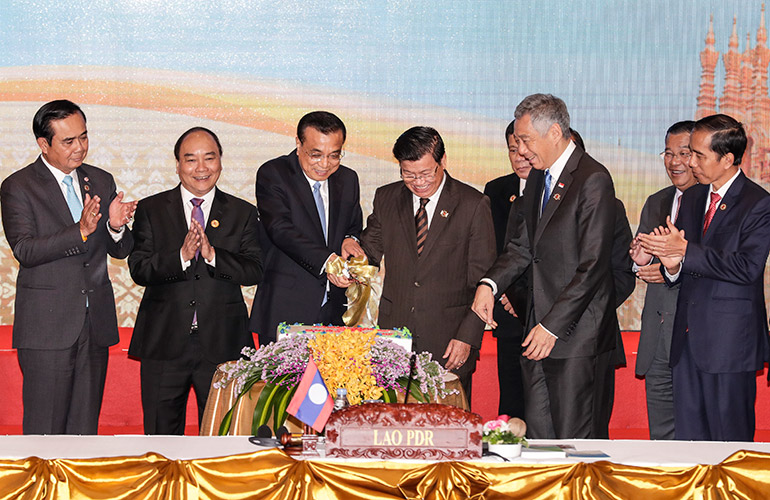 It is also historical. A common mistake is to assume that relations between Laos and China date back to the communist Lao People's Party's victory in 1975. Actually, during the 1980s, Laos and China were almost at war after the Lao government sided with Vietnam following the bloody 1979 border war between China and Vietnam. China was also a benefactor of military insurgents in Laos and harboured many of its dissidents. It was not until the 1990s that relations warmed between the two countries. By comparison, Vietnamese relations have been strong since at least the 1950s, and all senior Lao officials must still go through political training in Hanoi. It was not until 2013 that China displaced Vietnam as the largest foreign investor in Laos, with Chinese investment in Laos estimated to have been at least $1 billion in 2014 and 2015, the South China Morning Post recently reported.
Aslo, the number of pro-Chinese senior members of the politburo has always been small, Baird says. And the reshuffling of them out of the politburo has been gradual. The two leading Sinophiles include the aforementioned Somsavat Lengsavad, who exited in January, and Bouasone Bouphavanh, a former prime minister who was removed at the previous party congress in 2010.
Though the politburo is now unanimously pro-Vietnamese, this doesn't mean that backs will be turned on China. Laos will always attempt to balance relations between the two countries, says Martin Stuart-Fox, professor of history at the University of Queensland. "It's in the Lao DNA to do that," he says. More specifically, however, China will be used by the Lao government to balance Vietnamese interests.
A cliché often applied to Laos states that it is a relatively unimportant nation in the region with little geopolitical heft. Historically, this might be true, though evidence suggests it has more agency than some commenters credit it with.
Not just a 'pawn'
"[Foreign commentators] tend to look at countries such as Laos as pawns in a global chess game. But they are more important than that and sometimes have the ability to steer developments in the region rather than just be passing observers," Oliver Turner, a research fellow in political economy at the University of Manchester, told Southeast Asia Globe last year.
For Baird, what has come as a surprise is that the Vietnamese government has been unable to prevent Laos from constructing a series of dams on the Mekong river, most of them built with Chinese money, that Vietnam contends will ruin the downstream Mekong Delta. It is one of the first times Laos has gone against Vietnam's wishes, Baird says, and the suggestion is that "the Laos government took [the dams] on as a sign of independence".
One way of looking at recent political manoeuvring in Laos is that the regime is trying to set its own agenda on the world stage. Given the scale of investment, however, it would be difficult for Laos to decouple from China's economy immediately, says Phuong Nguyen, associate fellow at the Centre for Strategic and International Studies' Southeast Asia Programme. However, Laos' leaders can be expected to engage other partners and diversify investment, she adds.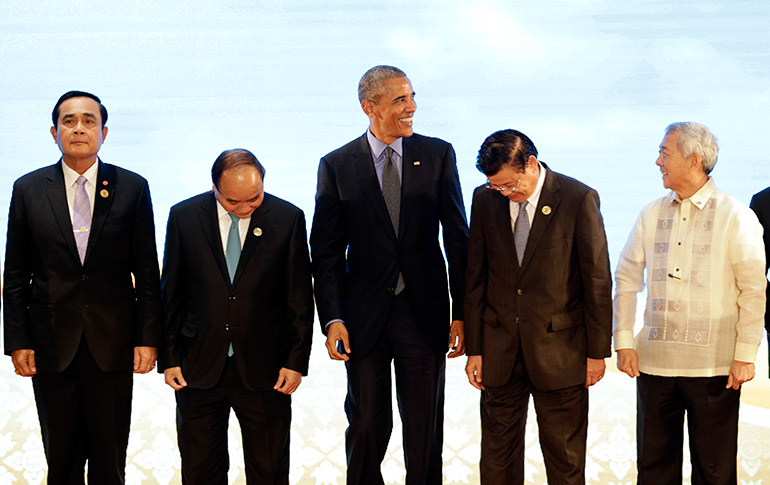 Indeed, last month the planning and investment minister, Souphanh Keomixay, travelled to Seoul to stress better economic ties with South Korea, the country's fourth-largest investor. In 2013, the Wall Street Journal reported that the largest non-state company in Laos was the South Korean Kolao Holdings, a Hyundai and Kia manufacturer.
Contrary to another common portrayal of Laos as a 'landlocked' country, geography also imbues Laos with relevance in the region. As Vatthana Pholsena and Ruth Banomyong allude to in their book, Laos: From Buffer State to Crossroads?, a better adjective might be 'land-linked'. Lying between the Greater Mekong Subregion's three most economically important countries – Thailand, Vietnam and China – all transport and communications routes between these countries ordinarily pass through Laos, unless expensive detours are preferred. This means that, if China wants to complete its intended railway from Yunnan through Southeast Asia, Laos needs to be kept onside.
Searching for connection
However, during US President Barack Obama's historic visit to Laos last month as part of the Asean Summit, the question reverberating through the media was whether Laos is moving closer to the US. The few US officials I spoke to expressed mild optimism. One requirement of improved relations would be for Laos to put history behind it, as Vietnam has done. The US waged a secret war against Laotian communists during the 1970s, dropping an estimated two million tonnes of bombs on the country. For this, Obama expressed "regret" at the summit.
However, the fact that Obama is the first sitting US president to visit Vientiane in 41 years speaks for itself – although one American official, requesting anonymity, said it was never "too late to start". (Even if it will be starting with a paltry trade account of just $70m, as of 2015, and weak diplomatic ties.)
Following a January meeting between outgoing Prime Minister Thongsing Thammavong and US secretary of state John Kerry, the Associated Press reported that Thongsing had informed Kerry that "his small nation will help counter China's assertiveness in the South China Sea". However, just weeks later, when incoming Bounnhang met with his Chinese counterpart, Xi Jinping, China's state media reported that Bounnhang said his country was "ready to join hands with China to further develop relations between the two parties and two countries". Furthermore, the issue of the South China Sea was downplayed at the Asean Summit, though a draft statement reported by Reuters stated that "several leaders remained seriously concerned over recent developments in the South China Sea" – an improvement on the suspicion that the issue would be overlooked entirely.
If Laos is trying to stake out a more independent geopolitical position, the reason appears simple: economics. In April, the National Assembly approved the country's 8th five-year National Social Economic Development Plan, for 2016-2020, as well as a ten-year plan and a 15-year plan. According to the shorter-term projections, GDP per capita will rise from $1,970 to $3,190 by 2020, taking Laos out of its 'least-developed country' status. The government will also seek to cut the national poverty rate to below 10% of the population within four years. More optimistically, if annual economic growth rates keep at 7.5% – as the plan expects – then Laos will attain 'upper middle-income country' status by 2030.
Most commentators agree the survival of the communist party rests in providing economic growth and financial stability to a populace devoid of democracy and human rights. If Laos is going to achieve this it will need significant investment, and not just from China, which will require a more multilateral foreign policy.