On a busy afternoon in Phnom Penh's trendy Boeng Keng Kang area, the city's signature tuk-tuks fluidly navigate the maze of streets, responding to pinging notifications from ride-hailing apps such as Grab.
Path, 45, who only provided his given name, has been a Grab driver for four years. From his red and black upholstered vehicle, he offers rides and helps customers transport unwieldy objects that won't fit on a motorbike.
"Anything except drugs," he said, laughing.
Path used to be a construction worker, and made the switch because he can earn more driving and it's easier on his body. When he first started out, he was making up to $25 a day. Now, though, he's only averaging about half that.
"My customers have decreased since the early part of this year," he said. "Because now there are a lot of tuk tuks. I am making less money."
Companies such as Grab, flush with investor cash, have transformed cities across Southeast Asia. Tourists can use the same app to get across Ho Chi Minh City and Bangkok, order takeaway and have their groceries delivered without speaking the local language. Working professionals can easily get around without owning a car or motorbike. And more low-wage workers have joined the gig economy as drivers.
The company says it is rapidly moving toward profitability, with a goal of breaking even by the end of 2023. The company's revenue in 2022 was $1.4 billion with a $1.7 billion loss. After pouring money into driver incentives and customer promotions to get people on the platform, Grab is now dialing back that spending in pursuit of profitability.
In an effort to become profitable, the company is making cuts to incentives and directing its resources to other segments of its operations beyond ride-hailing. Over ten years out, the company's original worker base, its ride hailing drivers, aren't celebrating the same successes as the growing company.
Idling on a nearby street in a less flashy vehicle with more wear, Prum Teak, 33, is also facing difficulties. The job is better than his previous work in a factory, Teak said, and he likes the freedom to make his own schedule without checking in with a boss. But he notes that he's responsible for repairs to his tuk tuk. Plus, with a daughter and another child on the way, he thinks fares need to increase.
"It's harder now because of inflation," he said. "It's quite difficult to feed my family because now even though I earn more [than when I worked at the factory], the high price of living and high price of food, it makes my life and my family's life more difficult."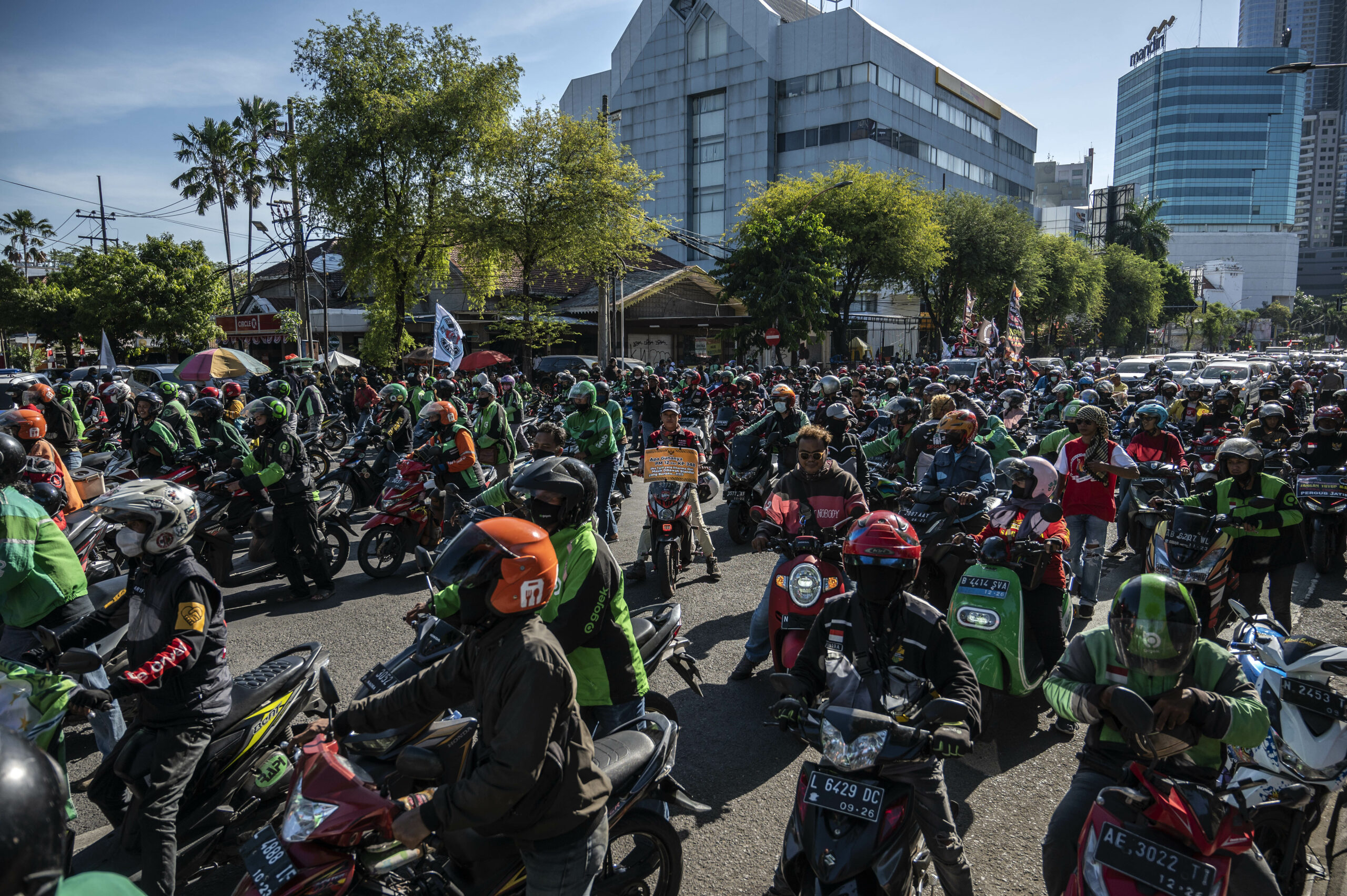 From money burning to profit earning
Grab launched in Malaysia in 2012 and has since expanded to eight Southeast Asian countries. And while the company began as a ride-hailing service, the brand now offers food delivery, grocery shopping and digital banking in efforts to serve the region as a multi-use super-app.
When Grab first launched as a ride-hailing app, the company offered sizable incentives to drivers and enticing discounts to customers. By burning through investor funding, the company hoped to bring as many drivers and users onto the platform to be able to compete with traditional taxi services and beat out competing apps such as Uber in Indonesia.
"Their goal is to lose at the beginning to be able to gain at the end, to lose to make a profit," said Arif Novianto with the Institute of Governance and Public Affairs at Gadjah Mada University in Indonesia. "They deliberately experience a deficit of several billion every year, but the valuation [of the company] will continue to increase drastically."
Grab declined an interview request and did not provide a statement for this story.
The company's honeymoon period couldn't last forever, said Novianto. Grab had already started reducing incentives for drivers before the pandemic, and in 2020 driver earnings, predictably, took a nosedive. One study found that Indonesian ride-hail earnings dropped by 67% from February to April 2020. Some were barely able to make enough to pay for food or repairs on their vehicles, all while working dangerously long hours. Massive protests broke out across the country, along with petitions and strikes demanding fair wages. Most of their demands were not met, but they did successfully advocate for somewhat higher ride-hailing fees for customers.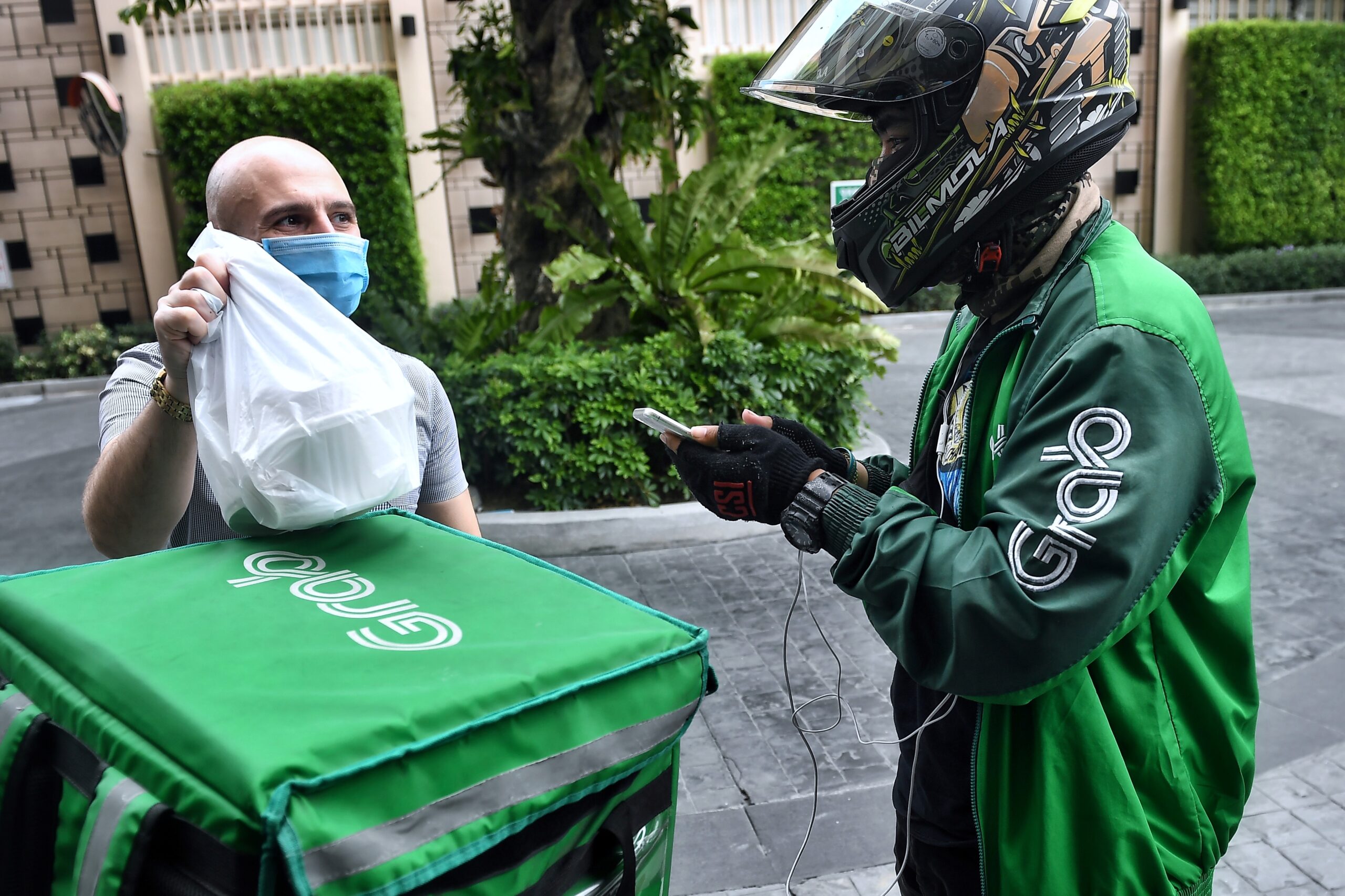 Drivers in other countries also experienced loss of wages. In Vietnam, Grab's fee deducted from worker incomes increased from 15% in 2015 to 20% in 2020. Food delivery drivers in Thailand staged protests against reduced compensation.
These app-based gig workers have seen some recovery in their earnings since the early stages of the pandemic. From the same period in 2021 to 2022, Grab driver-partners earned 13% more for every hour in transit.
But even a few years out from nationwide Covid lockdowns, with tourists back in the region and business up and running again, drivers have not seen their wages bounce back completely. In the last quarter of 2022, Grab spent $44 million less on incentives, for both drivers and merchants, compared to the year before, a 20% drop.
"After the end of the pandemic, now that it's normal or the [impacts of the] pandemic have decreased, the bonuses or rates haven't returned to their original state," Novianto said. "That's what often makes many drivers feel cheated."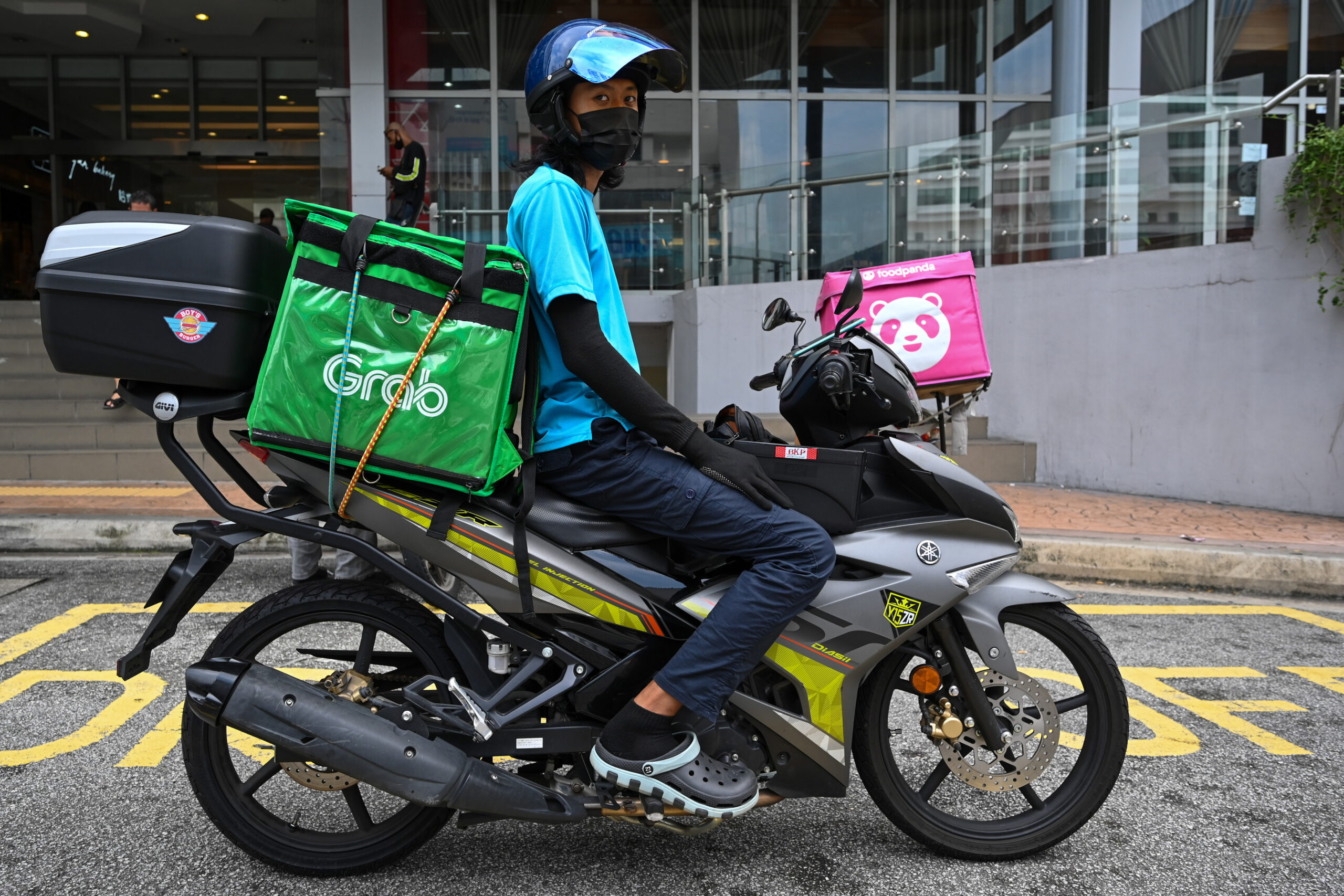 A case study in Malaysia
The response from Malaysian Grab drivers to a recent rate change illustrates the growing discontent from workers as the company pursues its profitability goals.
On 16 January, the company announced an altered fare structure for driver-partners in Malaysia. Instead of distance-based fares, fares would now be calculated on time spent on trips. Before, a driver stuck in traffic would be penalised for the time idling in gridlock. Now, there's a benefit to taking those rides, which the company thinks is good for serving the largest number of customers during busy commute times.
The company said the change stemmed from worker feedback, stating in its press release: "We hear you."
But the announcement prompted many workers to voice their concerns in an attempt to be heard. Drivers argued that the time-based fare structure disadvantaged them on long-distance drives and would ultimately make them lose out on income. The workers took to forums such as the Grab Drivers Malaysia Association Facebook page and gathered outside Grab offices in Penang, holding signs that said "Grab, we are drivers, not cattle."
These protests were small, unlike the major rallies in the much more populous Indonesia, but still reflected collective anger with Grab's rate changes.
"If you follow most of the drivers they will not agree with this rate change, including myself, I don't quite agree with some of the changes," said Mohd Azril Ahmat, vice president of Grab Drivers Malaysia Association. "I have a community of drivers and over 60% or 70% of people still argue, why is the price like this?"
The major problem, he said, is that while drivers did notice somewhat higher rates during peak hours, for those driving in non-peak hours, they saw a substantial decrease in earnings.
"When we drive in peak hour areas and hotspots, the fare is a bit higher compared to before January," he said. "But the slight problem is that in places outside of peak hours and also outside of hotspot areas, the price drops quite drastically."
He did meet with some lower management officials to discuss driver feedback, but he said getting Grab to incorporate their requests has been a slow process. The group was not able to put major pressure on the company.
Part of the challenge for workers in the region to take collective action is the lack of political power of some unions, said Yosuke Uchiyama, a PhD researcher studying the gig economy at University of Malaya in Kuala Lumpur.
"In the case of Malaysia in Southeast Asia, [there are] very few powerful unions and associations," in the app-based gig work industry, he said, especially because the workers are independent contractors without the same legal protections as employees.
Mohd Azril said he ultimately doesn't see Grab as the problem, but rather the larger gig work ecosystem, with a slew of ride-hailing apps competing for customers by lowering prices and a lack of government intervention with minimum fare requirements.
Companies including Grab are, after all, in it to make a profit. But the way things are going, he sees a breaking point coming for drivers.
"If the government does not stop the open market like this I think in maybe three, four or five years, transportation like Grab can lose their business and then get out of Malaysia," he said. "Because they cannot put the fare too low for the drivers."
Additional reporting by SoPhanna Lay.