Pattaya's interactive art museum puts visitors in the picture
By
Peter Janssen
Western art museums often exude a sacred, or at the very least, sedate, atmosphere. Touching the artwork is sacrilege, po-faced guards sniff out cameras from hundreds of metres and, generally speaking, clowning around is met with chesty blustering and frowns.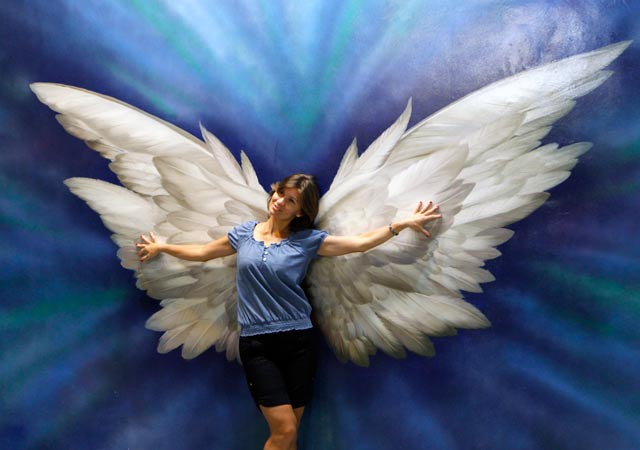 If there is one Southeast Asian destination that might be expected to blow away such earnest cobwebs, it is Pattaya. The party town's Art in Paradise museum not only allows a dose of artistic japery; it positively encourages it. Opened in April, the interactive museum is doing a roaring trade.
"On weekdays we get an average of 500 visitors a day, but on weekends and holidays it can get up to 3,000," said Viphob Poomsamlee, manager of the museum. Almost 80% of the visitors are Thais.
Unlike its western counterparts, Art in Paradise – billed as the largest trick art museum in the world – encourages visitors to "interact" with the artwork, take as many photographs as their memory card allows and ham it up for the camera.
The museum boasts 140 three-dimensional paintings in ten different rooms that cover 5,800 square-metres on the northern end of Pattaya beach resort, 100 kilometres east of Bangkok.
The paintings are designed to encourage visitors to pose in front of them for a snapshot. A copy of the "Mona Lisa", for instance, has a paintbrush superimposed below the right eyebrow so tourists can pretend they are putting the finishing touches to Da Vinci's masterpiece.
In a rendition of Jean-Honore Fragonard's "The Happy Accidents of the Swing", the woman's dainty lost slipper is painted on the wall outside the picture frame, allowing 'interactive' visitors to pretend to catch the shoe in their teeth, or peek up the lady's skirt, all in the name of a 'hilarious' photo to show to anyone with eyes.
Besides copies of European masterpieces, the museum also has paintings of dinosaurs on the loose, polar bears sticking their heads out of the frame to sip coconut milk, elephants stepping out of the picture and scenes of waterfalls, ancient Egypt and a Thai Songkran (traditional New Year) water splashing festival.
"Other museums stop you from touching the paintings, but here we encourage people to have fun with the pictures," Viphob said.
After just three months, visitor interaction has been such that many of the most popular spots (such as the Mona Lisa brush) have been rubbed bare of paint by the constant contact.
Asia's first interactive art museums were started in Seoul, which now boasts the Alive Gallery, the Seoul Museum of Interactive Art and the Trick Eye Museum. Outside of Korea, an interactive museum has been set up in Hainan, China, although Pattaya's Art in Paradise is the biggest to date.
Korean investors Shin Jae-yeoul and Min Jae-kim sunk 50 million baht ($1.6m) into the Art in Paradise project, part of which was spent hiring ten South Korean painters to produce the museum's artwork.
Shin, an investor in South Korea's Jeju Love Land – a museum that teaches about sex – wanted to establish a Pattaya Love Land, but Thai authorities demurred. "We don't need a sex museum here," said Chaiwat Tamthai of the city's tourism authority, somehow resisting the temptation to raise an eyebrow and wink.
Pattaya, still Thailand's second most popular destination after Bangkok, began its dubious tourism career as a rest and recreation (R&R) spot for the US military during the Vietnam War. After the soldiers went home, European and Asian sex tourists took their place and Pattaya's reputation as a sleazy destination by the sea was sealed.
With a massive infrastructure in place, including an estimated 60,000 hotel rooms, local authorities have doggedly tried to market Pattaya as a fun place for families – anything to downplay its notorious 'night entertainment' attractions.
Over the past decade, the Pattaya tourist market has shifted from Americans and Europeans to Russians, Chinese and Indians.
"Chinese tourists like shopping and visiting the tiger zoo and dolphin show," said Pattaya marketing officer Pimpingfar Chokrapinnpass. "We are focusing on family groups, so attractions such as the Art in Paradise museum are a help."
Also view
Good, clean fun at Ramayana in Pattaya