Temple town's most luxurious accommodation for weary explorers

"You're staying at the Amansara? I've never even been through the gate." This awed statement came not from the lips of a down-on-their-luck, part-time English teaching expat, but from the communications officer of one of Siem Reap's other five-star hotels.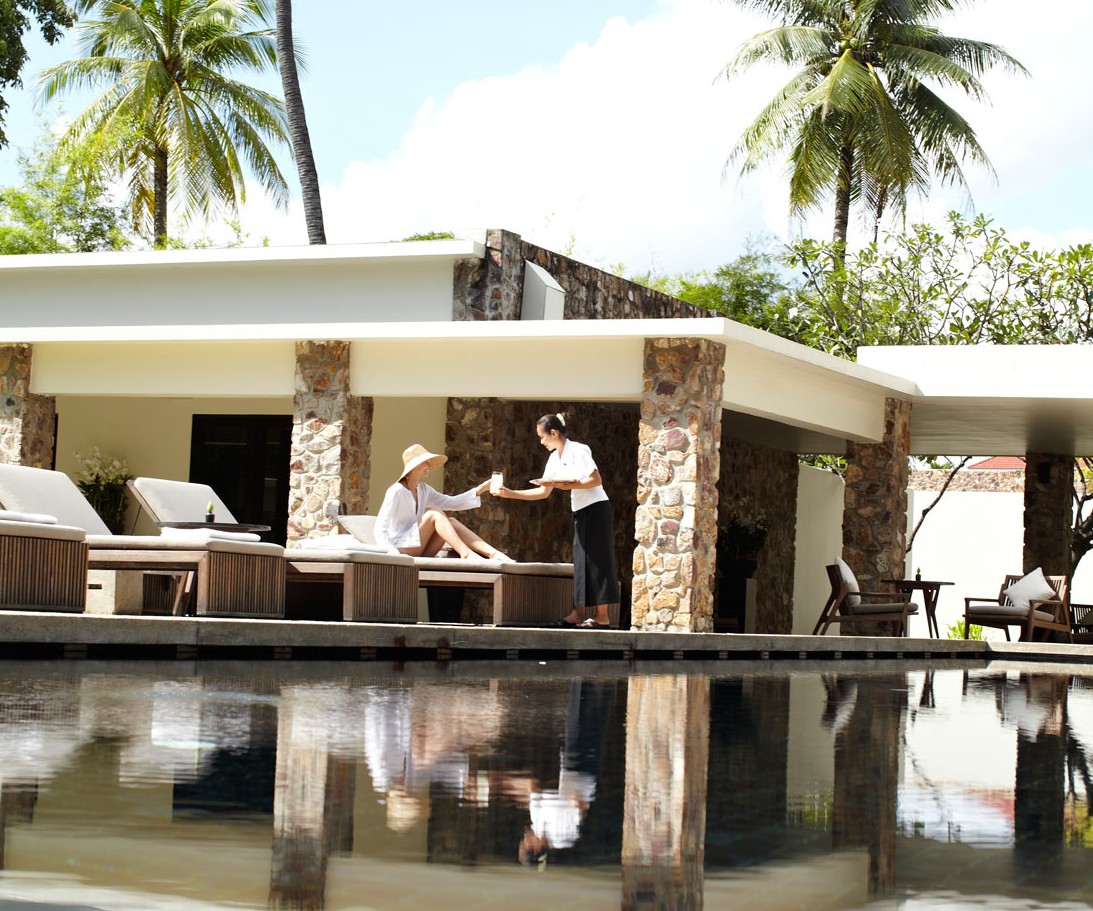 What lies beyond that understated gate is approaching almost mythical status among temple town's residents and visitors. But it is also something that Amansara is trying to change, through steps such as encouraging outside visitors to make dinner reservations.
Built in 1962 as a complex where Cambodia's recently departed King Father Norodom Sihanouk could accommodate visitors unable to stay at the royal residence, the Amansara has retained the effortless 1960s cool originally created by French architect Laurent Mondet.
In its heyday the residence, which was formerly known as Villa Princière or Villa Apsara, hosted such luminaries as Jacqueline Kennedy, French President Charles de Gaulle and actor Peter O'Toole. More recently, following the 2002 acquisition of the property by luxury group Amanresorts, the Amansara has become the hotel of choice for a certain Tomb Raiding Cambodiaphile and her brood.
The majestic dining room is the focal point of the compound. Once used by King Sihanouk for private movie showings, the circular space offers wonderful acoustics and views over the main swimming pool. With a mixture of Western and Khmer specialities, ravenous temple adventurers can satiate themselves with the tastes of home or immerse themselves in local cuisine made from seasonal produce.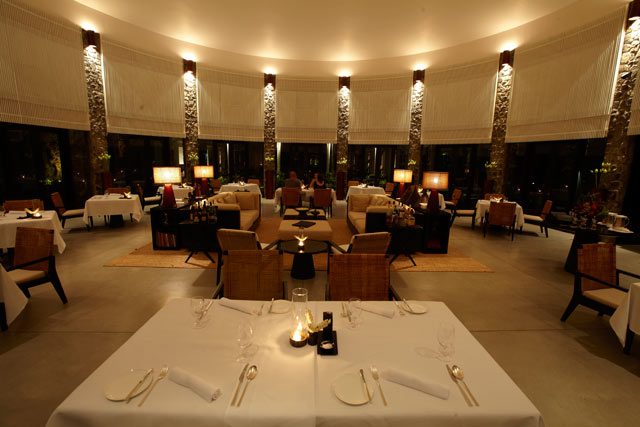 Perhaps Amansara's greatest triumph, however, is combining the undoubted
luxury of high-end living with a truly welcoming atmosphere. The outstanding staff are never afraid to engage in light banter with guests, giving the Amansara the feeling of a familiar holiday home, rather than a staid hotel.
The 24 suites continue this theme: grand and gorgeous with their terrazzo and timber finishes, but also inviting enough that one doesn't feel guilty when tossing dusty socks on the floor after a hard day's temple touring. Huge freestanding baths and sizeable, private courtyards – 12 of which feature plunge pools – complete these secluded oases, providing opportunities to soak up an unmistakable tranquillity in a town that is growing busier by the day.

Temple Time
The Angkor temple complex is the chief reason to visit Siem Reap. With over 1,000 temples found within this Unesco World Heritage Site – all built during the Angkorian period which flourished between the 9th and 13th centuries – visitors can spend just one day taking in the highlights or weeks exploring the hidden wonders that so many miss.
Cleanse yourself
For those seeking to connect with Cambodia's Buddhist tenets, Amansara can arrange a spiritual water blessing at Wat Athvea on the outskirts of Siem Reap. Dress in a sarong and prepare to get wet as a monk pours water over you during the 15-minute ceremony.
Heal yourself
If the incredible design of the Amansara Spa doesn't take your breath away, then the holistic treatments most certainly will. The signature Apsara treatment costs $175 for 120 minutes and includes a body scrub using Khmer herbs, a clay wrap and a nourishing facial.
Sweet eats
Siem Reap has a number of fine dining options dotted around town. Recommended spots include Cuisine Wat Damnak, where chef Johannes Riviere creates Khmer masterpieces with a modern twist. Sugar Palm is also a fine spot to sample local fare, served in a more traditional style, and has garnered a reputation for its fish amok – Cambodia's national dish.
Essentials
Website: amanresorts.com/amansara. Tel: +855 (0)63 760 333. Email: amansara@amanresorts.com. Rates: suites at $950 per night, pool suites at $1,250 per night.


More information: Amansara homepage
Also view
"Perfect isolation: Song Saa private island" – Nestled in the stunning Koh Rong archipelago, Song Saa Private Island has taken luxury to a new level, in more ways than one
"Day tripper" – Experience the essence of Cambodia, right in Phnom Penh's backyard
"Simply red" – A fashion designer's labour of love in Phnom Penh
"Resting on the river" – A watery oasis on the fringes of Ho Chi Minh City
"Away to the bay in Nha Trang, Vietnam" – A haven of tranquility in Nha Trang, Vietnam