With a global audience of more than 130 million, BuzzFeed's accessible blend of breaking news, original reporting and entertainment, all packaged up in sharable, social media-sized chunks has helped the New York-based company grow into a global phenomenon. Now it's setting its sights ever more firmly on Southeast Asia. Scott Lamb, the firm's vice-president, international, discusses why the online giant is buzzing about the region
By Dene Mullen
What is your strategy for Southeast Asia, and how does it differ from your strategy for Western nations?
Largely speaking, we have a global strategy, based on starting with a small editorial team in a new market. It's an attempt to re-create early BuzzFeed from the ground up in each place, and since BuzzFeed is a social news and entertainment media company, having a team working on figuring out what the social ecosystem of any given market is first will be key for us. The cultural and language differences are vast, and we also anticipate the social sharing sphere to be different. One major difference we've already seen is the prevalence of social messaging apps such as WeChat, WhatsApp and Line. Southeast Asia is a region with an incredible amount of potential in the digital arena.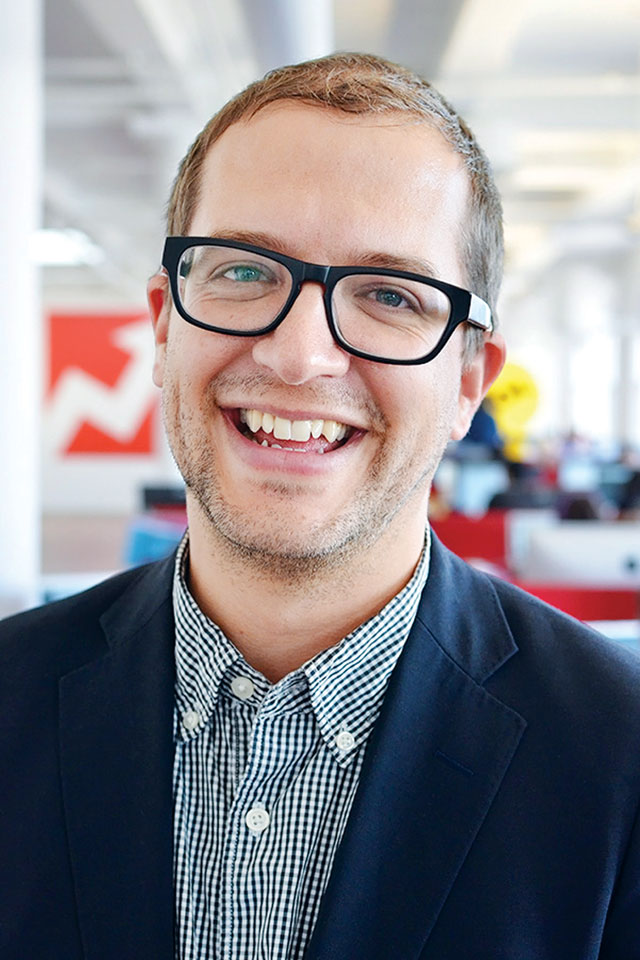 You said that BuzzFeed might expand in certain Southeast Asian markets next year. Which markets are you referring to and what kind of expansion?
We're still developing our plans, but we're considering the Philippines, Singapore and Indonesia as possibilities.
What online behaviours have you noticed that are particular to – or at least more prevalent in – Southeast Asia? 
As I mentioned before, the use of social messaging services seems to us to be much more prevalent in Southeast Asia. That being said, Facebook, which is a fairly key platform  for us, is also huge. Indonesia and the Philippines, in particular, seem like places where people like to share media with each other at a very high rate.
How do you choose your content, and what do you think 'news' is?
BuzzFeed's editorial team is nearly 200 people globally. Our writers, reporters and editors create nearly all the content on the site – we also have a very active community – and they do so based on their tastes and news judgement. 
How are you planning to tailor your content to different countries?
By hiring good local teams. They'll be trained in how we approach writing stories, in our philosophy about social content and all the other things we've learned over the years. Then they will be tasked with translating those ideas to their country specifically.
As smartphones get cheaper and more people can access social media, what positives and negatives do you see for the region?
The upside is big: I think for a lot of people in the region, access to a smartphone with a data plan will greatly increase their access to news and information that affects their lives. Certainly for digital media companies, it is exciting. It does have the potential to alter the status quo of media, though, and accelerate the shift towards digital and away from legacy publishing such as newspapers or magazines. I guess whether you see that as a positive or a negative depends on where you stand.
You mention the growth of the data plan. How do you see this affecting the region's online habits? 
My basic understanding is that the broadband infrastructure in many Southeast Asian countries has always lagged, but now the cellular network is surpassing it in terms of capacity and reach. There's simultaneously been a flood of inexpensive smartphones and a lowering of the cost of basic data plans, making fast connections to the web a reality for many more people. There's a huge number of people who are really coming online for the first time. The low cost of phones and data is giving them access to digital media, and they're quick to join a social network and share that media with friends and family. So they're consuming media at a higher rate than ever before, and also behaving in a new way by not just consuming but also sharing it. 
Buzzfeed can charge particularly high ad rates. How can websites make money in the current media climate? 
It really depends on the site. We've developed a unique ad product based on our technology platform and in-house expertise at creating sharable content for brands. But each site has its own strengths and areas of expertise, and I think harnessing those and figuring out how they could also work to help make money is key for any digital publisher.
What will be the next big media and communications phenomenon? 
Social messaging. The growth in this area is phenomenal.
Keep reading:
"Read all about it" – As Southeast Asia's digital landscape further expands, social media is becoming a vital part of consumers' lives