On 23 July, the ruling Cambodian People's Party (CPP) secured 96% of National Assembly seats in a landslide electoral victory, further cementing its grip on power ahead of a planned transfer of the premiership from Hun Sen to his son, Hun Manet.
These results hardly came as a surprise. They were made possible by the systematic crackdown on opposition groups, independent journalists, and fundamental freedoms the Royal Government of Cambodia (RGC) has been conducting since 2017. Unsurprisingly, a chorus of international voices dubbed the election as "neither free nor fair," only for the RGC to brush this criticism aside. Most notably, seven UN Special Rapporteurs called the polls "very unbalanced," stating that "repressive practices" had seriously undermined human rights and the promise of liberal democracy.
There is no denying that Cambodia has been a de facto one-party state since 2018, which saw the CPP win every single National Assembly seat. This followed the dissolution of the main opposition Cambodia National Rescue Party (CNRP) just months after it secured nearly 44% of the vote in the 2017 commune elections. CNRP figures were later handed lengthy prison sentences in mass trials that raised serious due process and impartiality concerns.
History tends to repeat itself, and it certainly did in 2023: the opposition Candlelight Party (CP), the only formation that posed a credible threat, was barred from contesting. Several CP activists were assaulted in broad daylight, others were arrested and charged with vaguely worded offences. Restrictions on the rights to freedom of expression and access to information were further tightened to silence dissenting narratives. In other words, the outcome was never in doubt.
Respect for human rights took a backseat as the country grew more and more authoritarian. Over the years, the Cambodian parliament rubber-stamped a series of legal provisions to introduce severe restrictions on fundamental freedoms and ramp up online restrictions. These were adopted with little to no public debate, illustrating a disregard for democratic checks and balances. The RGC also shut down or brought independent media under control to prevent unfavorable reporting, and targeted dissenting voices using intimidation tactics, judicial harassment, threats, and violence. These systematic actions, which show no sign of abating, have hindered political plurality, led to the disenfranchisement of a huge portion of the Cambodian population, and deterred citizens from exercising their freedoms.
The total absence of democratic oversight allowed endemic corruption and clientelism to flourish. Policy decisions gradually became mere tools to serve the ruling elite and their economic interests. This contributed to the persistence of severe social inequalities, limited protections for workers, land grabs, and the unchecked exploitation of natural resources. In a context of restricted civil society space, the lack of political representation of workers and communities faced with rights violations makes it extremely difficult for them to access redress mechanisms, or merely advocate for fairer policies. Human rights defenders, unions, and land activists are routinely treated as enemies of the state; and the threat of prison is real.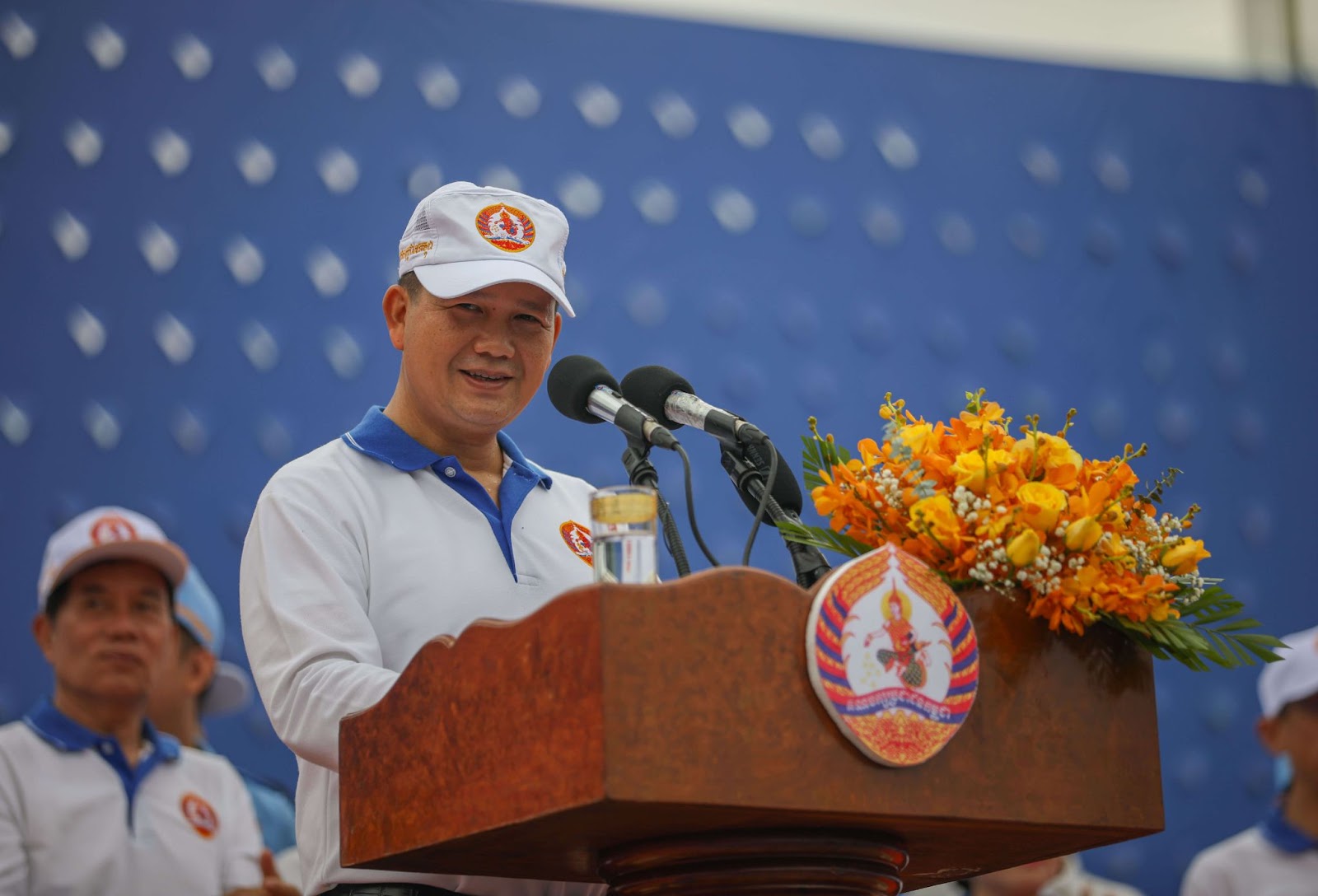 ---
As he takes the reins as prime minister, Hun Manet is standing at a crossroads. He can opt for the status quo and embrace the strongman politics that led to the current human rights crisis, or he can preside over a shift towards more inclusive forms of governance based on respect for fundamental freedoms, political pluralism, and social justice. If Hun Manet ambitions to comply with Cambodia's international obligations and the spirit of its constitution, he will have no choice but to choose the second path. In this regard, the first 100 days of his tenure will be placed under particular scrutiny. Below are a series of urgent issues his government should address if it wants to show a genuine willingness to improve the country's human rights situation.
Release political prisoners and detained human rights defenders
On 12 July, the UN Working Group on Arbitrary Detention stated that human rights activist Seng Theary, who is currently serving a six-year prison sentence for conspiracy to commit treason, had been "arbitrarily detained" due to "her long-term, high-profile criticism of the prime minister and her pro-democracy activism."
She is far from being the only one. According to the Cambodian League for the Promotion and Defense of Human Rights (LICADHO), there are currently 53 "prisoners of interest" in the Kingdom. Among them are 25 opposition figures, including 12 CP officials and former CNRP president Kem Sokha, who in March was handed a 27-year treason sentence following a "politically motivated" trial "fraught with irregularities."
Every single day they spend in prison is another failure by Cambodia to meet its international obligations. The new government must put an end to the practice of viewing political opponents and human rights defenders as threats to be neutralised, and take the necessary steps to release all those arbitrarily arrested and wrongfully convicted for exercising their rights and freedoms. In the spirit of political reconciliation, it should also declare an amnesty for the politicians in exile who wish to return to Cambodia.
Restore banned media outlets and free detained journalists
Since 2017, systematic censorship and restrictive laws have decimated what used to be a vibrant media landscape, and this trend shows no sign of reversing. Earlier this year, the RGC shut down Voice of Democracy, one of Cambodia's last remaining independent media outlets over a story alleging that Hun Manet had signed an official document in lieu of his father. It also revoked the licenses of three Khmer language online media outlets that reported on the involvement of a government official in a land fraud case; and blocked access to the websites and social media accounts of Cambodia Daily, Radio Free Asia (RFA) and Kamnotra just days before this year's general election.
At the very least, the new government should release the three journalists that are currently detained in Cambodia because of their reporting, reinstate the outlets that were shut down this year, and lift any restrictions preventing the public from accessing news sites. Once these preliminary steps have been taken, it should conduct consultations with relevant stakeholders on how to create a protective environment for journalists and undertake genuine efforts to promote press freedom.
Side with victims in labour disputes and land grabs
Among Cambodia's "prisoners of interest" are also union leader Chhim Sithar and 27 land activists. Their crimes? Exercising their fundamental freedoms to demand fair solutions to labour disputes and land conflicts. As the president of the Labor Rights Supported Union of Khmer Employees of NagaWorld (LRSU), Chhim Sithar has been at the forefront of a non-violent strike to demand the reinstatement of dismissed NagaWorld employees since December 2021. Authorities responded by subjecting strikers to violence on numerous occasions, before ultimately slapping Sithar and eight other LRSU members with incitement sentences in May. No settlement was ever reached.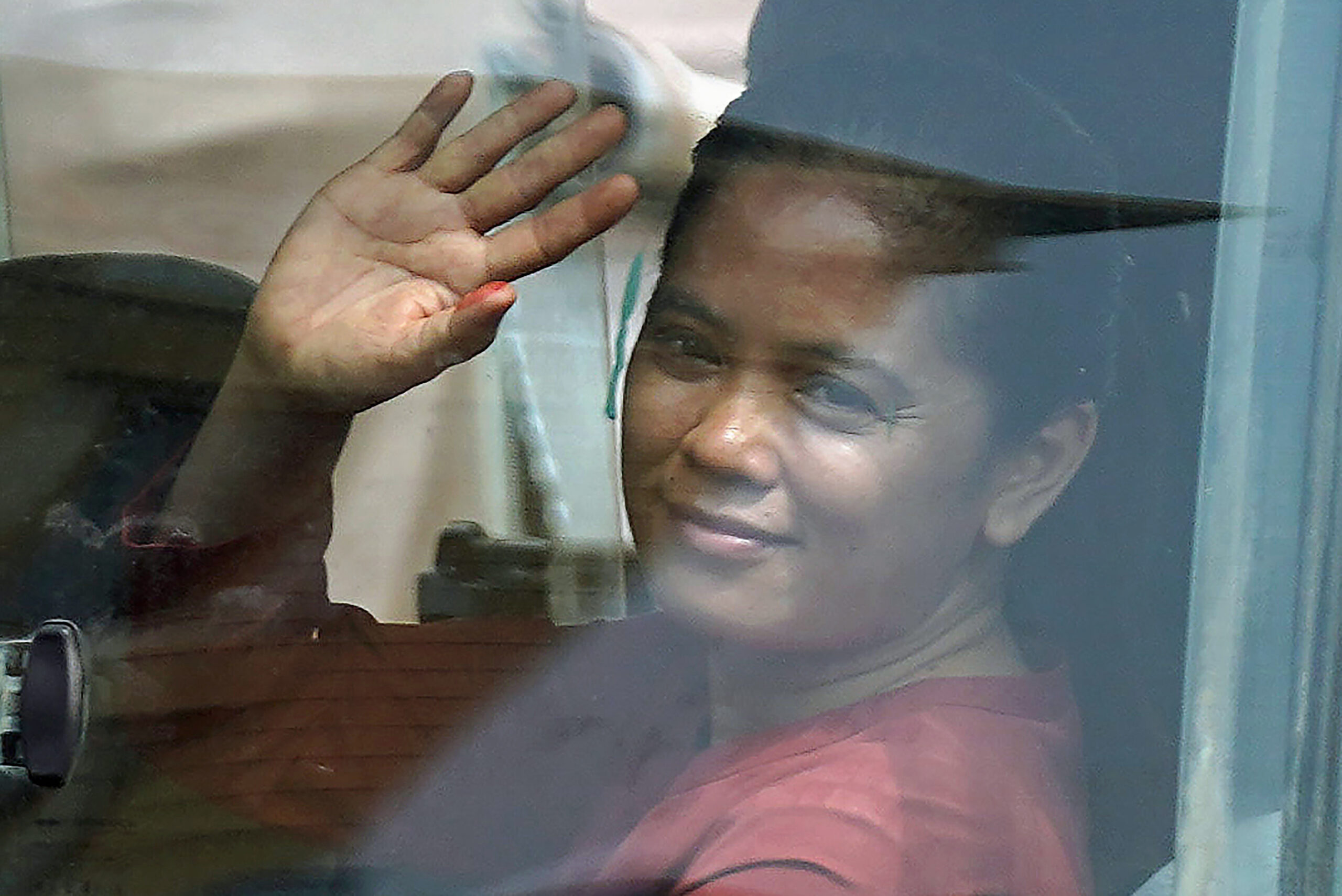 The same treatment is routinely applied to land activists. On 15 August, the Koh Kong Provincial Court sentenced 10 of them to one year in prison in connection to a land dispute involving a high-profile tycoon. All were arrested as they were trying to travel to Phnom Penh to petition the Ministry of Justice.
This is but one example among many. Instead of addressing the root causes of land grabs, such as the lack of formal land titles, poorly enforced legislation, and endemic corruption, authorities have consistently sided with developers and targeted the communities affected. In doing so, they confirmed that they see any attempt at exercising one's fundamental freedoms as a threat that needs to be quashed.
If it wants to work towards greater social justice, the new government must hold perpetrators of labour and land rights violations to account, not side with them.
Stop granting economic land concessions and offer fair compensation to the communities affected by development projects
Last November, the RGC adopted a sub-decree making over 930,000 hectares of public land inside protected conservation areas eligible for privatisation. The move raised serious concerns, as it followed the awarding of a new Economic Land Concession (ELC) to a South Korean company in March 2022; the first in nearly a decade. Almost 400 families could be impacted by the concession. Between the 1990s and 2014, the government granted over 200 ELCs covering more than two million hectares of land to private actors, leading to mass evictions and large-scale deforestation and rights abuses before a moratorium on new applications was introduced in 2012.
The previous administration also leaves behind a legacy of so-called development projects implemented with little to no regard for their impact on the environment or the local communities. Most notably, the RGC sold or gifted most of Boeung Tamok, Phnom Penh's biggest natural lake, to politically connected individuals or government institutions over the last few years. It is now being filled in for real estate development, a process that could ultimately lead to the eviction of roughly 1,200 people. Other lakes around the capital have faced or are set to share the same fate, which will likely exacerbate flood intensity in the city. Similarly, the construction of a new airport in Kandal Province will soon result in the displacement of over 400 families. Evictees typically have no say and are often compensated inadequately.
The new government should therefore review all pending eviction cases to ensure that the people affected by development projects are offered fair compensation and strictly adhere to the 2012 moratorium on ELCs to protect the country's natural resources and prevent other eviction crises. Unlike its predecessor, the new administration should take the necessary measures to make sure that development initiatives do not negatively impact the environment and the livelihoods of local communities. In other words, it must shift from economic policies serving the ruling elite and their interests to policies serving the greater good.
Convene the National Congress
The dissolution of the CNRP and disqualification of the CP from the 2023 general election have led to the disenfranchisement of a significant portion of the Cambodian population; effectively depriving them of political representation or a meaningful say in decision-making. Fortunately, articles 147 to 149 of the constitution enable all Khmer citizens to raise issues with and formulate requests to State authorities via an annual National Congress, which shall be convened by the prime minister and meet in early December. Despite the importance of this democratic participation tool, former Prime Minister Hun Sen never convened it, and even argued that "holding it could cause turmoil in the system." The new prime minister should break with this approach and clearly announce his intention to convene a National Congress in 2023. It is time for the RGC to abide by the constitution and give back their voice to the people.
The preamble of the Cambodian constitution envisions the Kingdom as an "Island of Peace," based on a multi-party liberal democratic regime that guarantees human rights and the rule of law. Whether the country can live up to these ambitious expectations is now in the hands of the new prime minister. Cambodia is watching.
---
Chak Sopheap is the executive director of the Cambodian Center for Human Rights and a peace studies graduate of the International University of Japan.