Property summary
Cambodia's property news and views in brief
A roundup of property-related news in Cambodia, including the creation of a marine national park and new advertising laws for construction sights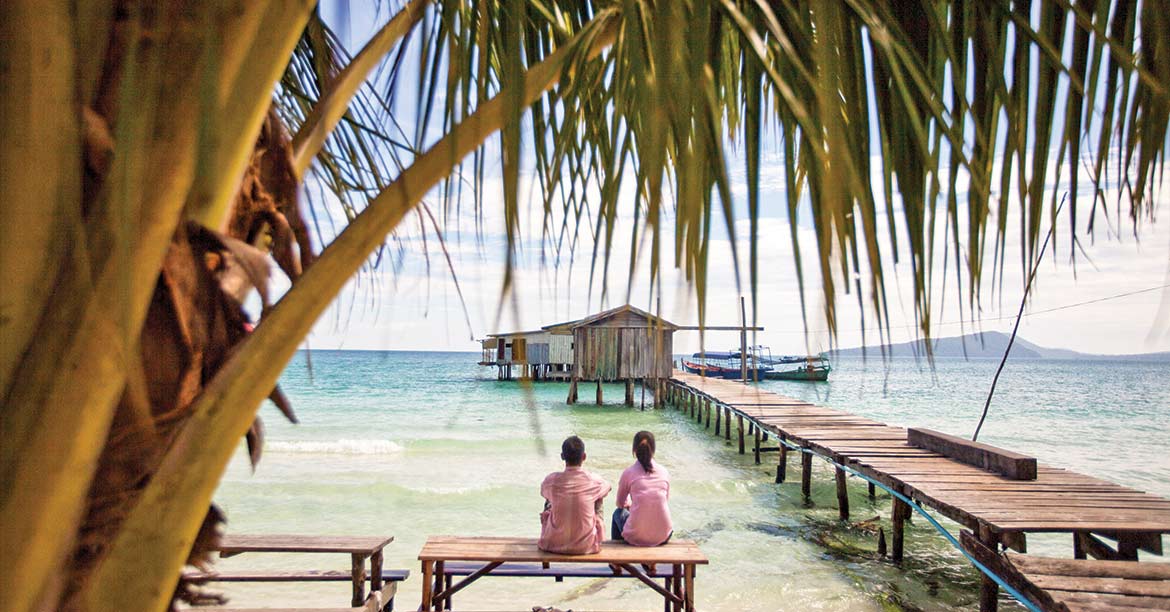 A roundup of property-related news in Cambodia, including the creation of a marine national park and new advertising laws for construction sights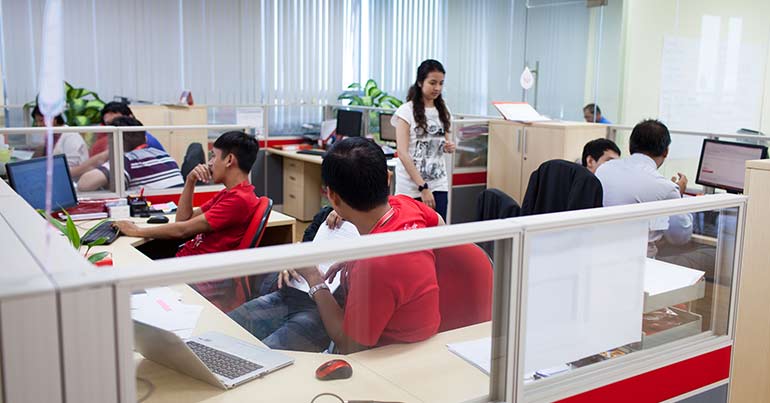 Office spaces filling up
The office sector is going strong in Cambodia, with occupancy returning to a high not seen in nearly a decade. The first strata-level office projects are expected to be completed this year, with a focus on catering to the Grade B or mid-range workspace developments. Rental and occupancy levels for Grade C – older or lower quality – offices remained stable throughout the course of 2017, "although future supply is shrinking as the market continues to mature", said James Hodge, senior director of real estate firm CBRE Cambodia. "Meanwhile, gaps in the supply of Grade A space are beginning to show as vacancy in the sector shrinks and future supply continues to appear limited in comparison with growth in demand," he said of luxury office spaces.
Condos climbing
More condominiums shot up across Cambodia last year, putting the total number of units in the country at roughly 8,600 – up 107% from the year prior. The supply is only expected to increase further, with 13,000 units set to be completed in 2018. Real estate firm CBRE Cambodia attributes strong occupancy rates in the face of the dramatic development increase largely to growing interest in Cambodia from Chinese expatriates.
Electricity and elections
Electricity prices are expected to be further subsidised by the government ahead of July prime ministerial elections in what officials have acknowledged is an effort to glean more votes for the ruling party. The Electricity Authority of Cambodia has reduced prices in previous years, with about $51 million – or about half of the company's total revenue for the year – covered in 2017. This year, the company and the Ministry of Mines and Energy are planning to fatten that number.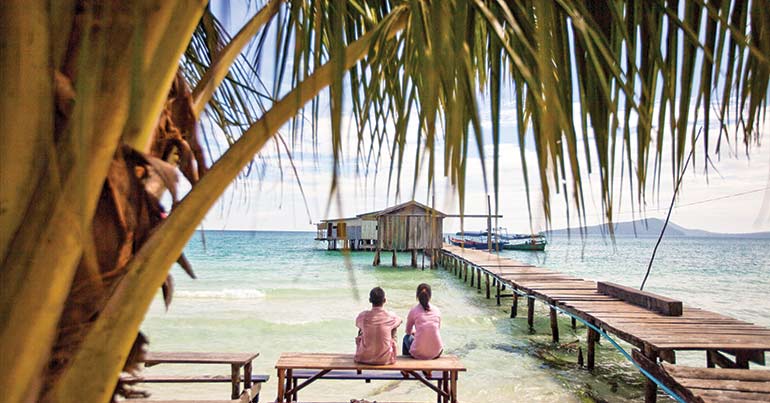 Marine national park in the works
Cambodia's southern coast will be home to the country's first marine national park after the prime minister signed a sub-decree last year allocating 52,448 hectares to the cause. The park, which covers only 5,311 hectares of land, will include parts of Koh Rong and Koh Rong Samloem, two of the most popular islands in the country. The Ministry of Environment is still analysing the area to determine the park's exact perimeters, but government officials have insisted that it will help to bolster local and international tourism to the area and will not disrupt locals or business owners. The park was originally announced in local media in November and unofficially dubbed Koh Rong Island Park by environment minister Say Sam Al.
Construction adverts to lead with Khmer script
Advertisements posted at Cambodian development sites have been required to undergo a makeover under legislation passed before the turn of the year that now requires Khmer-language marketing. The new law, overseen by the Ministry of Land Management, is the first regulation of its kind on project marketing and is said to be an effort to both preserve cultural identity and eliminate misleading marketing common in foreign-language adverts. Khmer lettering using the standard Choun Nath dictionary must stand top-most on banners and signs moving forward, with foreign language translations permitted below – but reduced to at least half the size of the Khmer text. Officials have said that part of the intention is to eliminate misleading adverts and translations that, for example, falsely claim to offer free units with the purchase of others.
Cement factory launches amid increasing demand
In-country cement production is expected to rise dramatically with Chip Mong Insee Cement Corporation's launch of the fifth licensed factory in Cambodia last month. With a production capacity of 5,000 tonnes daily, the plant is expected to pump out roughly a quarter of the country's demand for cement, which last year surpassed six million tonnes. The $262 million factory covers 110 hectares of land in Kandal province. It comes amid a continuous rise in development and demand for construction supplies. In 2017, the country saw a 22% increase from the year prior in construction investment and a total of 3,418 projects valued at a combined $6.8 billion were approved by the government. Developers say the cost of importing building materials adds a significant financial burden to construction costs, undercutting Cambodia's financial edge in regional development.
This article was published in Southeast Asia Globe's Property Special 2018. For full access, subscribe here.
---
Read more articles